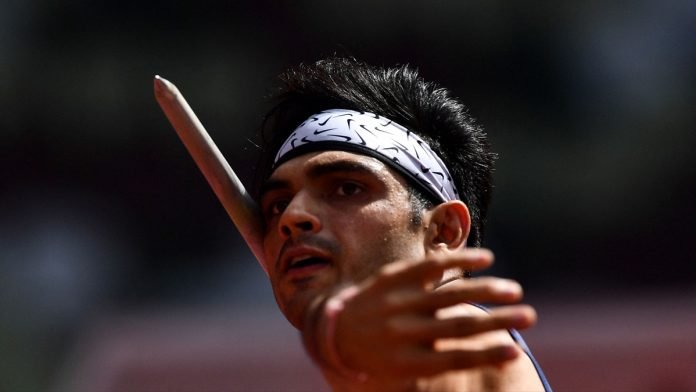 Neeraj Chopra: Neeraj Chopra's match in javelin throw today- India's journey in the Tokyo Olympics so far has been very good. Now Neeraj Chopra of Panipat will show his strength in the javelin throw event at 4.30 pm on Saturday. With his performance so far, Neeraj Chopra has aroused the hope of a gold medal among the countrymen. At present, Neeraj is at the top of the 12 players. Neeraj's family and coach are also expected to create history from Neeraj. Prayers are going on for Neeraj's victory in his village in Panipat.
Throwing 86.65m javelin, Neeraj Chopra is on top of all the players in the race for the final in the Tokyo Olympics. The javelin throw players in four groups competed on August 4. First, second and third players were selected from all the groups and Neeraj will face 12 players in the final on Saturday.
Neeraj Chopra of Khandara village of Panipat entered the final with a bang and the rest of the players were not even around him. In such a situation, all eyes will be on Neeraj on Saturday. Her performance in the javelin throw has boosted her hopes for gold in the Olympics. His family and the Athletics Federation are excited about Neeraj's fight.
Neeraj's uncle Bhim Chopra told that on Saturday the whole family will watch Neeraj's final match together. During this, officials and members of Athletics Federation of Haryana will also be present. People of village Khandara will also be present on this occasion. The family has prayed to the Lord for Neeraj's success. They believe that Neeraj will return only after illuminating the name of the country.
Village Khandara resident Neeraj Chopra's competition will be seen on 10 by 10 feet screen
On Saturday, 10 by 10 feet screen will be installed in village Khandara on behalf of Athletics Federation Haryana. This screen will be installed in front of Neeraj's house, where entire Khandara residents will be able to see Neeraj's fight. Athletics Federation Haryana general secretary Rajkumar Mitan said that LED screen is being installed in Khandara village of Olympian Neeraj Chopra. He told that people from far flung areas are coming to Khandara village to watch the match. Athletics Federation Haryana's media in-charge Satyaveer Dhankhar said that the entire team of the Federation has spoken to Neeraj Chopra over the phone and wished him all the best for Saturday's match.