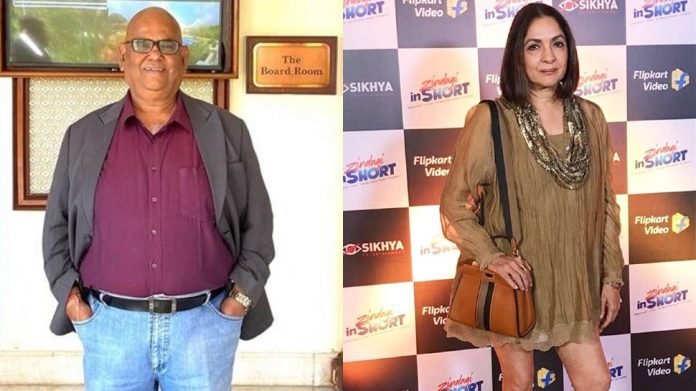 Neena Gupta News: Filmmaker Satish Kaushik wanted to marry pregnant Neena Gupta- Everyone knows that Bollywood actress Neena Gupta was in a relationship with West Indies cricketer Vivian Richard in the 80s. Vivian and Neena have a daughter, Masaba Gupta, who is now a famous fashion designer. Nina's father helped her a lot as a single mother and became her backbone during the struggle of her life.
But before the birth of Masaba, filmmaker, actor and close friend of Neena Gupta, Satish Kaushik had offered her for marriage. At that time Neena Gupta was pregnant. He was ready to accept Masaba as his daughter as well.
Satish Kaushik was ready to give his name
Neena Gupta wrote in her biography 'Sach Kahoon To', "Don't worry, if the baby is born with a dark complexion, you can say that this is my baby and we will get married. No one doubts it." will do."
Balance between baby care and work
Earlier, Neena talked about working alone as a child and balancing work as an actress. He said that it was difficult for him at one point in his life. So, when she married Vivek Mehra in her 50s, she started working on her work schedule.
did a lot of work after marriage
Neena Gupta said, "At that time when I got married, I worked like a dog, especially in television, which was difficult for me. It was very difficult for me to take care of a child and work alone. So, I said, 'Now that I'm married, I'll live a comfortable life, I'll go to the parlour, I'll go for a massage, which I've never done for many years.