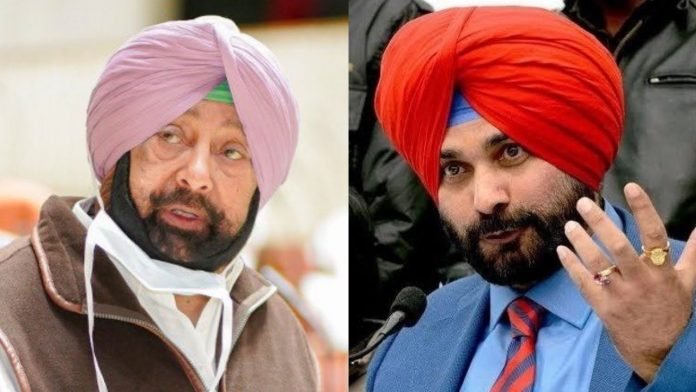 Navjot Singh Sidhu: Will remain the President of Punjab Congress- may announce today- After resigning from the post of Punjab Congress President Navjot Singh Sidhu and the High Command seem to be talking on the formula of reconciliation. To persuade Sidhu, the formation of a coordination committee in the Congress has been assured, after which Sidhu has agreed to continue as the state Congress president. According to sources, Charanjit Singh Channi and Navjot Singh Sidhu will hold a joint press conference on Friday.
Party sources say that a coordination committee will be formed before any major decision is taken by the Punjab government. Earlier on Thursday, a two-hour meeting between Charanjit Singh Channi and Navjot Singh Sidhu was held in Chandigarh.
who will be on the coordination committee
According to sources, Sidhu has agreed to continue as the Punjab Congress President. The party has decided to form a coordination committee for his further decisions. The panel will consist of Chief Minister Channi, Sidhu, and a representative of the Congress.
Sidhu was upset with the appointment
After Navjot Singh Sidhu resigned from the post of Congress President two days ago, CM Channi called him for reconciliation. It has been told that Sidhu was angry with some decisions taken by Channi regarding the appointment.
Meeting between Sidhu and Channi
Sidhu had raised questions on the appointment of tainted leaders like DGP, State Advocate General, and Rana Gurjit Singh. According to sources, apart from Sidhu and Channi, senior Congress leaders and central observers Harish Chaudhary, minister Pargat Singh and Punjab Congress working president Kuljit Nagra were present in the meeting.
The crisis of the Congress is not only that it suffers from fragmentation in Punjab. The disintegration is also visible at the national level and the proof of this is the sharp questions of Kapil Sibal, through which he targeted the Gandhi family. Although he had asked that when there is no president then who is making the decisions, but the Congressmen, who were sycophants of the Gandhi family, did not like it and they reached to protest in front of his house.