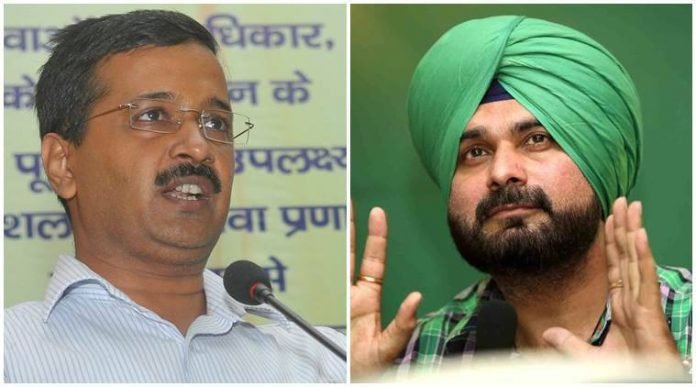 Navjot Singh Sidhu to join AAP? Arvind Kejriwal reached Punjab gave this answer- Delhi CM and Aam Aadmi Party coordinator Arvind Kejriwal are on a two-day tour of the state in view of the Punjab Assembly elections. During this, while Kejriwal made promises like free electricity, opening of Mohalla clinics to the public, he also targeted the ongoing Congress government in the state. Kejriwal accused Congress of making fun of the government. At the same time, when the question of Navjot Singh Sidhu joining the Aam Aadmi Party was asked, Kejriwal termed it as a hypothetical question.
Kejriwal said, "Punjab formed the Congress government with great expectations. The dirty fight for power continues. All their leaders want to become CM. There is so much discord amongst themselves that the government has disappeared.
At the same time, when Kejriwal was asked whether the rebel Sidhu would now leave the Congress and join the Aam Aadmi Party, he said, 'It is a hypothetical question. If anything like this happens, I will be the first to tell you.'
During this, Kejriwal promised that if the Aam Aadmi Party government is formed in Punjab, then 16,000 Pind Clinics (Mohalla Clinics) will be opened. All the government hospitals will be air-conditioned and new government hospitals will be opened on a large scale.
Kejriwal also said that if his government is formed in Punjab, then 300 units of electricity will be provided free of cost. He said, 'We have done this in Delhi. We will provide 24 hours electricity, it has been done in Delhi.