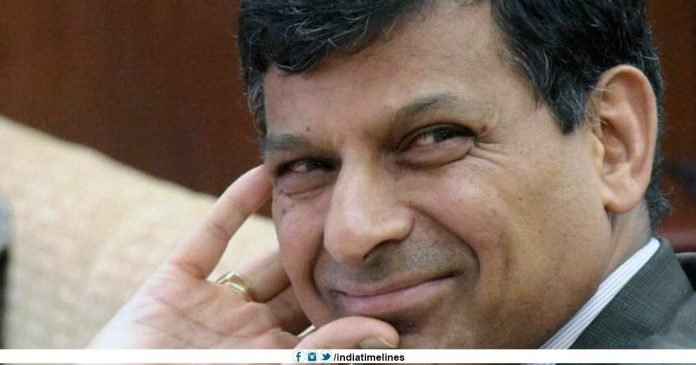 My wife will leave me if I join politics, says Former RBI Governor Raghuram Rajan- Former Reserve Bank of India Governor Raghuram Rajan recently said during the talks that he is not interested in joining politics nor does he intend to swim any political party because it disrupts his otherwise peaceful family life Will do. Rajan, a former chief economist from the famed financial pundit and International Monetary Fund (IMF), talked about the challenges and disputes of waiting for the next central government.
The former governor of RBI told about the success of Modi Government proposed by the Congress about Nyunatam Aay Yojna or NYAY. Rajan was attending a board meeting of Cree University in Chennai, where he is a member of its Governing Council. "First of all, my wife has said that if she joins politics, she will not be with me … politics is everywhere the same. This is especially noisy or nothing, I have no taste for it. Anyone else can give a speech and get votes, "Rajan asked if he had anything against joining politics.
My wife will leave me if I join politics, says Former RBI Governor Raghuram Rajan
He further said that he "will not run in a party." My compositions are out there, you know my thoughts The issue is that I am not interested in politics. no, at all. "
The 56-year-old said, "I am happy where I am happy", putting all the speculation to rest if the Congress comes to power he will be appointed a minister.
"It is a very big step, far away, unfortunately, given the kind of work I have done here, there is a hope that my primary job is in the public sector, no, my primary job is academic. I am a properly engaged academy, I recently wrote a book ("Third Pillar"), which is more intellectual than Polymic.
Rajan said that he would also be happy to assist in "some useful ways". "I'm happy to do it. Sometimes people want advice, and I'm happy to do this ".
They said, "We have not pushed the needle opposite to what we had guessed", he said about the BJP government.
My wife will leave me if I join politics, "It may be good enough to continue, nothing to sneak 7%. Is it 7% with or without jobs? This is another issue. The underlying theme is that there are some concerns in the development. Have we changed the economic structure for tomorrow's world? I do not say that I say that this has been the structure we have for a long time.
However, Rajan said that the success of the government should be carefully measured.
"There is continuity in governance. NDA looks a lot like the UPA did – emphasized things like GST, Direct Benefit Transfer, Aadhaar. If you tick all the improvements that have been made, then there is continuity in it. The question is, is it good news? It goes back, can we spend the average? And the situation of the job will suggest that we really need to think whether we need a reboot, "he said.
The former governor of RBI said that even if the same government retains power or comes new, the challenges are the same – reforms, mechanisms to pact with economic challenges, and jobs.
My wife will leave me if I join politics, says RBI Governor Raghuram Rajan
Raghuram Continue to say, "It is not that there are no jobs, there are no good jobs. Do we have the financial tools to enable for the next phase of development? Do we have research forces in different universities, which are helping industries to become a force? I have not seen such a thing".
"Are we investing in the areas of research that are not clear. For example, the electric battery. Are we able to take those jobs that are leaving China? I argue, spontaneously, that investors prefer to come for a while compared to Vietnam, or even Bangladesh. Therefore, jobs for any new government will not be 1, "he said. For the latest news, you can visit www.indiatimelines.com.
Rajan said that to help people live a productive life, structures around the market need to be asked if the NYAY scheme of Congress is better for cash transfers than welfare schemes.