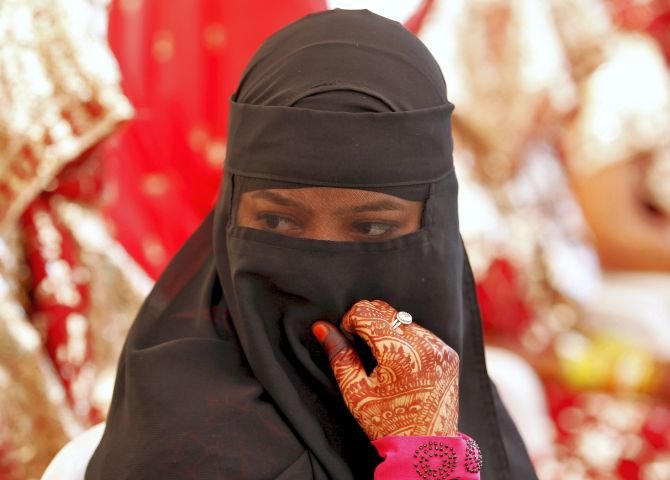 Muslim woman targeted due to hijab, accused first spit; injured again- A Muslim woman was subjected to a racist attack in Vienna, the capital of Austria, for wearing a hijab. This woman named Bara Bolat is very disappointed with this incident. Bara said, 'I did not understand how to react to this incident, because this was the first time I faced such a situation. I can't get out of it'.
The attack took place on the city bus
According to the report of 'Express Tribune', Bara Bolat told that this attack happened with him on a city bus. He said, 'A woman came to me and started saying that I should go back to Turkey. Since I was wearing a hijab, he thought I was from Turkey, but I have nothing to do with Turkey. I went to the front of the bus ignoring his racist remarks. But she continued to make racist remarks about me.
Accused continued chasing
She further said that I ignored her for a long time, but when that woman spat on me, I could not bear it. After this, I got off the bus but he followed me and while attacking tried to pull my hijab vigorously. Due to his action, my face got injured due to the needle in my hijab. I shouted at her, but she also did not calm down. After that, I took out my phone and I started recording it. Then this woman went to the other side of the road.
Targeted many before
Bara said that this is not the first time that this woman has attacked a Muslim woman. Even before this, this woman has attacked women wearing hijab. In such a situation, he will have to face punishment for his mistake. If he is mentally disturbed, then he should be admitted to the hospital or some other remedy should be found. It cannot be accepted that a person can live his life comfortably in spite of constantly attacking people.
no one helped
The victim also expressed grief over the fact that none of the passengers helped her in the bus, instead she stood as a mute spectator. He said that there is also a need to make people aware in this matter, so that people coming from different backgrounds can get help during such incidents. Bara also said that it is very wrong to target someone because of hijab, skin color or ethnicity. The victim has made a complaint to the police and now she is waiting for justice.