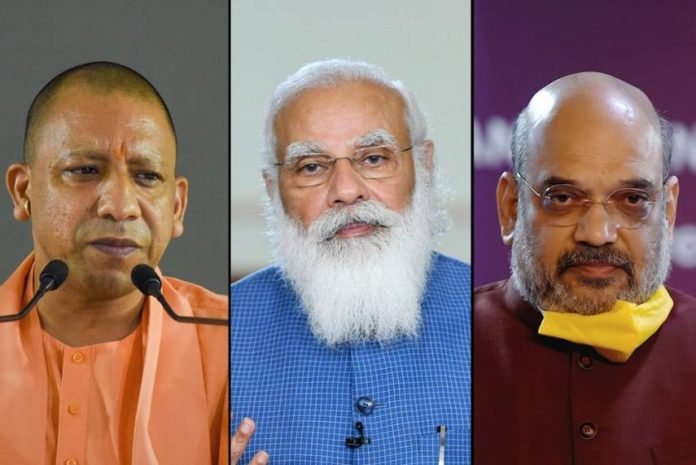 Modi Yogi Meeting: What is the meaning of 80 minutes meeting with PM Modi – Chief Minister Yogi Adityanath met Prime Minister Narendra Modi in Delhi today amid the ongoing political turmoil in Uttar Pradesh. This meeting between the two leaders lasted for 80 minutes or about a quarter of an hour. It is believed that there has been a discussion between PM Modi and CM Yogi regarding the upcoming assembly elections in Uttar Pradesh and the expansion of the cabinet.
After the meeting, the PMO tweeted
UP CM Yogi Adityanath's meeting with Prime Minister Narendra Modi, which lasted about one and a half hours, has ended. After the meeting was over, the picture of the meeting of both the leaders was also tweeted by the Prime Minister's Office. After this meeting, Yogi also met BJP President JP Nadda at his house.
Are Yogis coming back stronger?
On the one hand, there are reports of political upheaval in UP BJP and on the other hand, after the meeting of PM Modi and CM Yogi, the round of speculations has started. The meeting between PM Modi and CM Yogi lasted for about 80 minutes. Usually, the Prime Minister does not give such a long time to meet any CM. In such a situation, it is believed that CM Yogi will return from Delhi to UP stronger than before.
There was a discussion about cabinet expansion?
Although no official statement has come from the party's side yet, but it is being speculated that there will be a discussion between PM Modi and CM Yogi regarding the cabinet expansion in UP. Apart from this, it is also being speculated that the assembly elections in UP are not too far away. In such a situation, this would also have been discussed between the two.
CM Yogi called it a courtesy call
Uttar Pradesh Chief Minister Yogi Adityanath has also shared this picture on his Twitter handle after meeting PM Modi. He wrote- 'Today, I had the privilege of receiving courtesy visit and guidance from respected Prime Minister Shri Narendra Modi ji in New Delhi. Heartfelt gratitude to the respected Prime Minister for giving time and kind guidance to meet your busy routine.