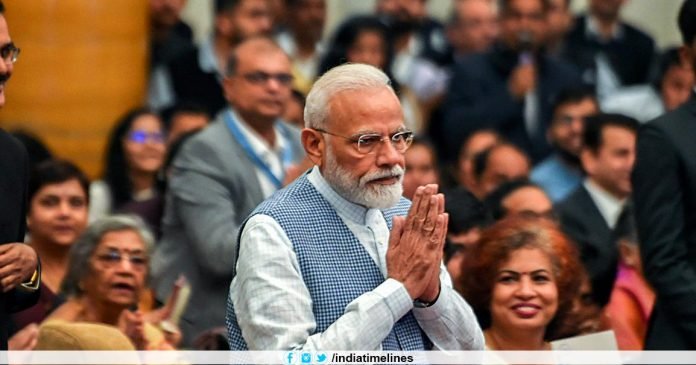 Modi Cabinet Vistar LIVE: Congress- show these 6 ministers the way out- Prime Minister Narendra Modi is going to expand his cabinet today. All preparations have been completed, names are final. There will be an expansion of the cabinet at 6 pm. In view of the assembly elections to be held next year, new faces from the respective states can also be part of the council of ministers. At present, PM Modi is meeting the newly appointed ministers at his residence. So far, former Maharashtra CMs Narayan Rane, Jyotiraditya Scindia, Bhupendra Yadav, Sunit Duggal, Meenakshi Lekhi and Anurag Thakur have reached PM Modi. There is also news of Pashupati Paras, MP and leader of other faction of LJP meeting PM Modi.
Congress party has targeted PM Modi's cabinet expansion. Congress leader Mallikarjun Kharge said – they are doing all these things keeping in mind the elections. It is also to be seen what good portfolio they are going to give to the downtrodden, the oppressed classes, the untouchables and the downtrodden. Sometimes they do such things to show people. He could have done it even 2 years ago.
According to the latest information, till now BJP leaders Jyotiraditya Scindia, Sarbananda Sonowal, Ajay Bhatt, Kapil Patil, Shantanu Thakur, Pashupati Paras, Narayan Rane, Meenakshi Lekhi, Shobha Karandalje, Anupriya Patel, Hina Gavit, Ajay Mishra have reached the PM residence.
The current minister also reached PM Modi's residence.
Apart from the future ministers, at present, leaders posted in important ministries in the Modi cabinet have also reached PM Modi's residence. According to the information, Defense Minister Rajnath Singh, Home Minister Amit Shah are also present at the PM residence. Apart from these, BJP Chief JP Nadda is also present at the PM residence.
According to the information so far, former Maharashtra CM Narayan Rane, BJP General Secretary Bhupendra Yadav, party's Dalit face Sunita Duggal, Anurag Thakur, Meenakshi Lekhi and Jyotiraditya Scindia have reached his residence to meet PM Modi.