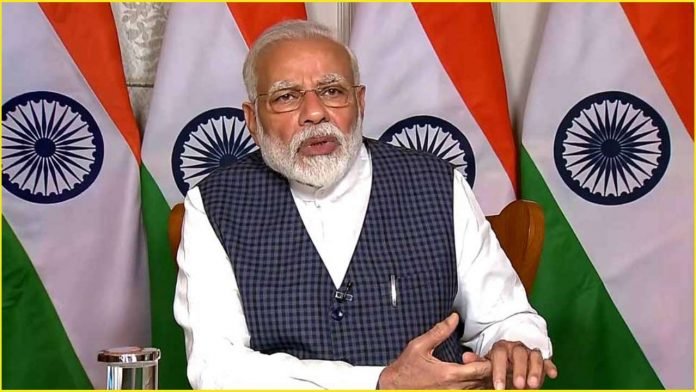 Modi Cabinet Expansion: Screw the entry of JDU in the central government this time too!- The stir about the expansion of the Modi cabinet at the Center has intensified. Just understand that power is like a cricket match. Here in the elections too, like cricket, victory or defeat is decided. But the man of the match and man of the series does not go away from anyone. But in the meantime, there is also a question, will there be a screw in the entry of JDU again at the last moment?
RCP Singh leaves for Delhi
Amidst the discussion of Modi cabinet expansion, JDU's national president and Nitish's special friend RCP Singh has left for Delhi. Now know what is the purpose of going there, but it is discussed that he has gone to Delhi to find an answer to a big question. Because the road is not as easy as is being predicted. To understand, you have to see the equation of Nitish Kumar.
These are the five names of Nitish's choice
Sources reveal that this time Nitish wants five of his ministers at the centre. Because JDU-BJP had contested on equal number of seats in Lok Sabha and Vidhan Sabha. In such a situation, Nitish's wish is also in the same way. Talking about the five names, among them are RCP Singh, Rajiv Ranjan alias Lalan Singh, Santosh Kushwaha, Ramnath Thakur and Chandreshwar Chandravanshi.
Will Modi accept Nitish's demand of five ministers?
Is this also the biggest question? Is Modi ready for Nitish's demand of five ministers? According to sources, Nitish can be offered two ministerial posts this time. Now in such a situation, it will be left to Nitish to decide who will be those two names from JDU?
Nitish can take a shocking decision?
Although this is only a calculation, but if the Surat is visible according to the sources, then it is very difficult for Nitish. Because he would not want that after coming at number three, he would take the displeasure of any caste. Nitish is also on the target of opponents for establishing the Kurmi-Kori equation in the organization. In such a situation, Nitish would not like anyone to feel bad. It is possible that Nitish will again tell the two ministers only a symbolic stake.
In 2019, JDU refused to join the cabinet
Janata Dal United had refused to join the BJP government, which won a landslide victory in 303 seats in 2019. Then the JDU national president was Nitish Kumar and he refused to join the cabinet at the last minute, angered by being made a minister in Narendra Modi's cabinet. Let us tell you that then there were speculations that in the Modi cabinet, Rajya Sabha MP Ramchandra Prasad Singh (RCP Singh) from JDU and MP Rajiv Ranjan alias Lalan Singh may get a place in the Union Cabinet. But then Nitish Kumar took this decision after getting annoyed by being offered only one seat in the cabinet.
Nitish had said that symbolic share is not needed
In fact, in the Lok Sabha elections 2019, out of 40 seats in Bihar, BJP and Janata Dal United had contested on 17 seats each. The candidates of Ram Vilas Paswan's party Lok Janshakti stood in the remaining 6 seats. For this reason Nitish Kumar was expecting a higher share in Narendra Modi's cabinet at the Centre. Because the Lok Janshakti Party, which fought on 6 seats, was also given a place in the Union Cabinet. Then Ram Vilas Paswan joined the Narendra Modi cabinet. Bihar Chief Minister and JD(U) national president Nitish Kumar wanted at least three MPs from his party to get a place in the Union Cabinet. But this could not happen.