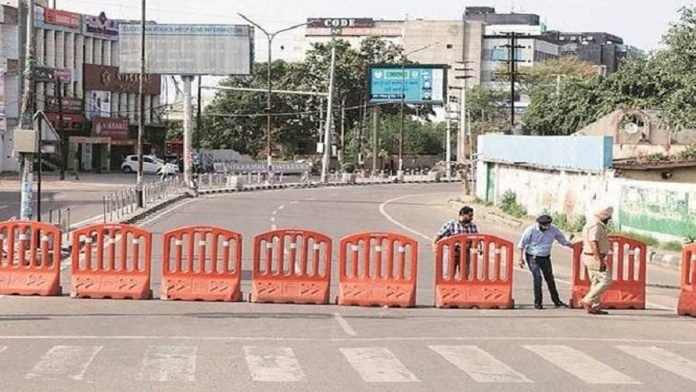 Mini lockdown announced in Punjab, ban will be there from 6 pm to 5 am- Amarinder government of Punjab has decided to impose daily night curfew as well as Vikend lockdown in the state in view of increasing cases of Coronavirus. According to the decision of the state cabinet, there will now be a curfew every day from 6 pm to 5 am. As far as the weekend lockdown is concerned, it will remain in force from 6 pm Friday to 5 am Monday. The government has appealed to everyone to stay in the house and said that they should step out of the house only when needed.
Prior to the cabinet decision, Chief Minister Amarinder Singh said on Monday that he was not in favor of putting a lockdown to deal with the situation arising out of Kovid-19. The Chief Minister made this remark in a meeting. The day before, more than seven thousand new cases were reported in the state, which is the highest in a day after the outbreak of the epidemic last year.
Amarinder Singh said that the situation is expected to worsen, especially in South Punjab. He said that more than 1300 cases were reported in Ludhiana only on Sunday. The Chief Minister said that stringent measures are being taken to deal with the increase in cases, but he is not proposing a lockdown in the state, as it leads to economic troubles and migration of migrant labourers.
Measures being taken to protect oxygen
The Chief Minister said in a meeting with state government officials that all measures are being taken to secure medical oxygen. The state government inaugurated the Vardhman Steel Plant in Ludhiana on Monday to increase its oxygen supply. According to the news agency ANI, Ludhiana Deputy Commissioner Varinder Sharma said that we are getting 1500 cylinders per day from Vardhman Steel Plant. In such a situation it is a great help.