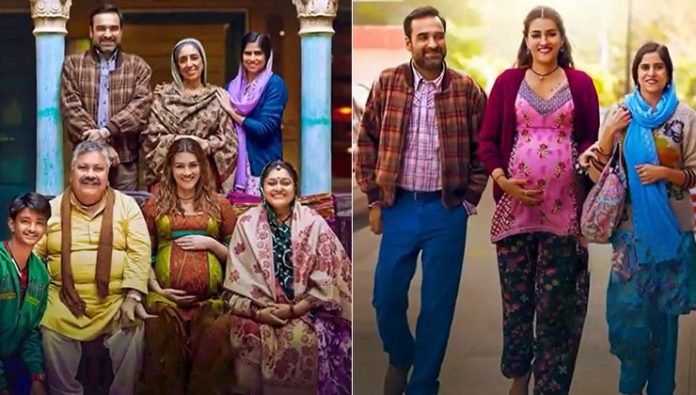 Mimi Trailer Release: Kriti Sanon's condition deteriorated in surrogacy drama!: Bollywood actress Kriti Sanon is ready to rock once again. The trailer of the most awaited film 'Mimi' based on the actress's surrogacy and pregnancy has finally been released. The fans of this film are waiting for a long time. However, the teaser of the film that was released earlier had told that Kriti Sanon is going to be seen in a new look once again. From the very beginning, Kriti Sanon's look in the film was in the news. Now his strong style is being seen in the trailer.
It is evident from the trailer that Kriti Sanon is playing the character of a middle-class family girl who agrees to become a surrogate mother of a foreign couple's child for money. After this, when the couple changes their decision and tells that they no longer want a child, after which Mimi has to face a lot of problems. How Mimi comes out of these situations is going to be funny and very interesting.
The strong style of all the actors like Pankaj Tripathi, Supriya Pathak and Kriti Sanon in the trailer will rob anyone's heart. Kriti Sanon is seen playing such a character for the first time in her career so far. Which is very different and challenging. Let us tell you, the film is going to be released on the OTT platform Netflix on 30 July. It is clear from the audience's reaction to the trailer that they are eagerly waiting for this film.