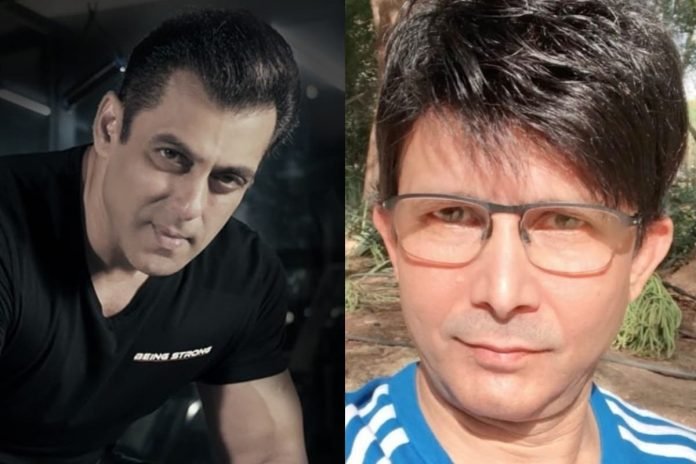 Mika Singh's open challenge to KRK – I am your daddy, not Anurag Kashyap and Karan Johar- The battle between Salman Khan and Kamal Khan i.e. KAK is now taking a formidable form. Now some other stars have also jumped between the war of both, one of which is of singer Mika Singh. In the past, Micah had done a lot of bad treatment to KRK in favour of Salman, in response to which KRK shared a video. Now it was the turn of Micah and he did not miss this opportunity.
Sharing a post in Punjabi on social media, Micah Singh wrote, "KRK has so far only encountered people directly. I am not Anurag Kashyap or Karan Johar, I am your daddy. '
Mika's reply to KRK's tweet
Actually, after speaking a lot to Salman Khan, KRK made a tweet on 27 May. In his tweet, KRK wrote – 'Tomorrow I will also review a Lucke Singer, who sings a song with his nose.' On this tweet of KRK, Micah Singh gave a bewildering reply – 'Hahahaha son, who are you? He is your father. We suffocate our nose by singing through our nose. Love you my baby. '
Micah said straight away
On the one hand, while the Twitter war of Micah and KRK is going on, on the other hand, a video of Singer is also going viral on social media. In the video, Micah is saying, 'Salman Bhai has done very well by doing a case on KRK. I am angry with Salman Bhai that he took this decision for so long. You must speak about the film but do not attack personally, it is absolutely my neighbour, where my studio is. If anything is ever said wrong about me, then the case will not be a straight slap.
KRK again gave the answer
At the same time, KRK tweeted a few times without naming anyone. KRK wrote in his tweet, 'Now a Chirkut singer wants publicity by jumping into this matter. But I will not give it to him. Jump son, as much as you have to jump … I will not give you any sense at all, because there is no place for you. ' Let us know that in this tweet KRK has not given its name but it is said to be his reply to Micah.