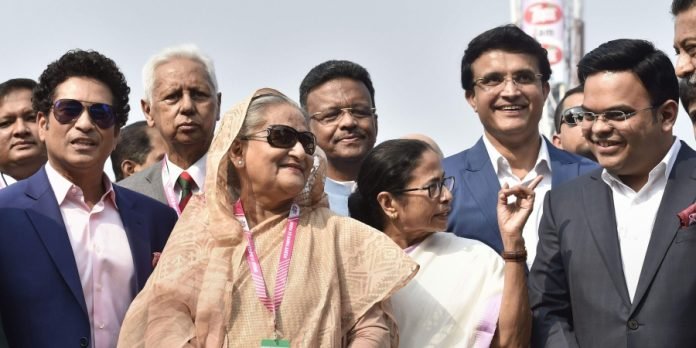 Mamta Banerjee arrives at Sourav Ganguly's 49th birthday with sweets and bouquets- West Bengal Chief Minister Mamata Banerjee always wishes former Indian cricket team captain Sourav Ganguly virtually on his birthday, but everything changed on his 49th birthday. Today i.e. on July 8 at 5 pm, Mamta Banerjee reached Dada Sourav Ganguly's house with a bouquet of yellow roses and sweets and wished him a happy birthday. About two months after coming to power in the state, Banerjee visited the cricketer's house. During the elections, there were speculations that Ganguly would join the BJP, but he and the opposition party have repeatedly rejected these speculations.
The Chief Minister presented a bouquet of yellow roses to Ganguly. After that both of them had a conversation. Ganguly's wife Donna and mother Nirupa also joined later in this conversation. The conversation lasted about 45 minutes. Banerjee played a key role in Ganguly becoming the President of the Cricket Bengal Association (CAB) after Jagmohan Dalmiya's death in September 2015. Banerjee had announced Ganguly to be the CAB president at the state secretariat Nabanna, after which his opponents remained silent.
Earlier, Sachin Tendulkar congratulated Ganguly on his 49th birthday. Tendulkar said, "Dear Dada. happy B-Day. I wish you a healthy and happy years of life." Former players Virender Sehwag, Harbhajan Singh, Yuvraj Singh and Mohammad Kaif also congratulated the former captain. A large number of fans gathered outside Ganguly's residence.
People of BJP who tried to disturb the communal atmosphere in Bengal were defeated": Mamata Banerjee