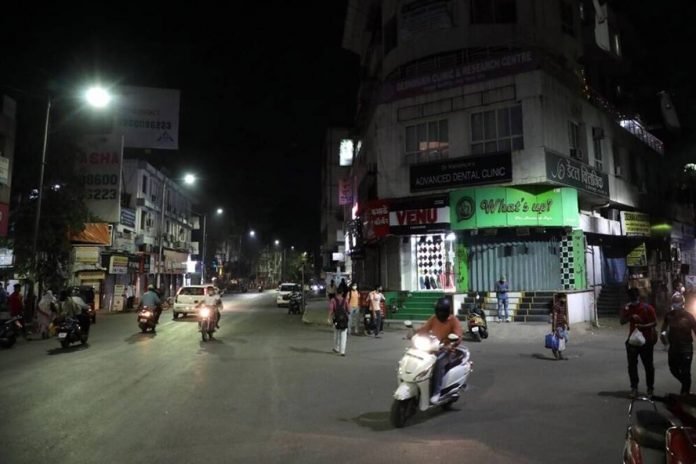 Maharashtra is at the forefront of new cases of growing corona across the country. The Corona explosion continues despite several restrictions in Maharashtra. In such a situation, Maharashtra seems to be moving towards lockdown once again. According to the news, a lockdown of 15 days can be imposed to stop the pace of corona in the state. On Sunday, Chief Minister Uddhav Thackeray is scheduled to hold an important meeting with the Kovid-19 task force. It is believed that a final decision can be taken in today's meeting regarding the complete lockdown. On Saturday, Uddhav Thackeray convened an all-party meeting.
Senior officials have said that the restrictions imposed on weekends in Maharashtra can be extended throughout the week. However, this lockdown will not be as strict as it was last year. An official said on the condition of anonymity, 'We are not going to ban public transport but people will not be allowed to travel without any reason. Similarly, long-distance trains or flights will not stop. Our motive behind continuing the operation of trains and buses is that the vacancies, due to vaccinations, exams or any other urgent work, do not cause problems to those who leave their homes.
An official said on condition of anonymity that experts in the task force believe that a lockdown of at least two weeks is necessary to break the chain of Corona infection in the state.
The Maharashtra government had announced a weekend lockdown from Friday night to Monday morning. But now restrictions are going to be imposed, they will be stricter than ever.
Let us know that 55 thousand 411 new cases of corona virus have been registered in Maharashtra on Saturday also. It is a matter of concern that 309 people have died in the state from Corona within a day. The total number of corona virus infections in the state has now crossed 33 lakh 43 thousand 951, while a total of 57 thousand 638 people have lost their lives due to corona.
After the meeting on Saturday, Maharashtra Deputy Chief Minister Ajit Pawar told reporters that a lockdown is necessary to break the corona virus chain. He said that on Sunday there will be a meeting of the task force in which a decision will be taken on the lockdown. Nawab Malik, a minister and NCP leader in the Maharashtra government, said after the meeting, 'Covid-19 cases are increasing despite strict protocols, further pressure on health infrastructure may increase in the coming days. The Chief Minister will hold a meeting with the Task Force tomorrow, after which further decision will be taken.