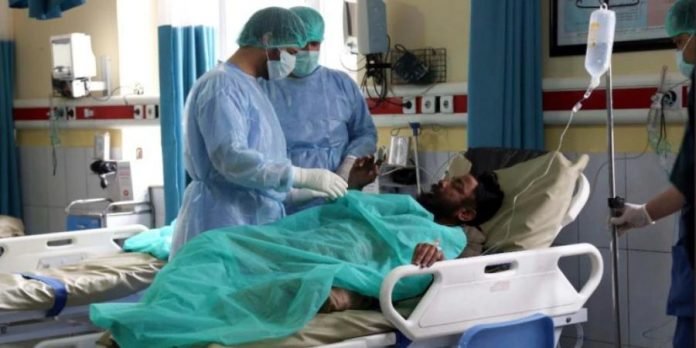 Lungs can cause up to 25% damage even before severe symptoms of corona appear- The war continues against the second wave of Corona in the country. This time the corona virus is making a more fatal attack on people's lungs. There are frequent cases in which 25% of people have lung damage even before the symptoms of corona appear.
According to reports, approximately 60% to 65% of patients with COVID-19 have difficulty breathing normally. Their oxygen level is rapidly decreasing, but there are also a large number of cases in which the oxygen level of the infected is falling below 80% within two-three days.
The situation of such patients becomes very serious due to lack of oxygen. Some of the earliest symptoms have been seen in these cases which have a very serious effect on the lungs. Immediately, X-rays and CT scans should be done to check the lungs on the appearance of these symptoms.
Corona report negative, yet lung damage
The risk of infection due to the new variant of corona (double mutant, or triple mutant strain) seems to be deepening, because this time there have been many patients who have reported negative despite the symptoms, but their CT Scans report that his lungs have been damaged.
No symptoms yet report corona positive
On the other hand, there are also patients who are not showing any symptoms in their body, but when their CT scan is being done, the temperature is indicated to be 35 or less. This means that the patient is corona positive. In addition, if the value of the CT scan is less than 22, the patient needs to be hospitalized as soon as possible.
The condition of mild symptoms is getting worse within 2 to 3 days
According to the doctor this time, despite mild symptoms, the condition of the patient becomes so bad within 2 to 3 days that he has to be admitted to the hospital and his lungs also become damaged. According to doctors, coronas are causing more lung problems in people under 45 years of age. Therefore, the test should be done in case of any symptoms or any changes in the body.