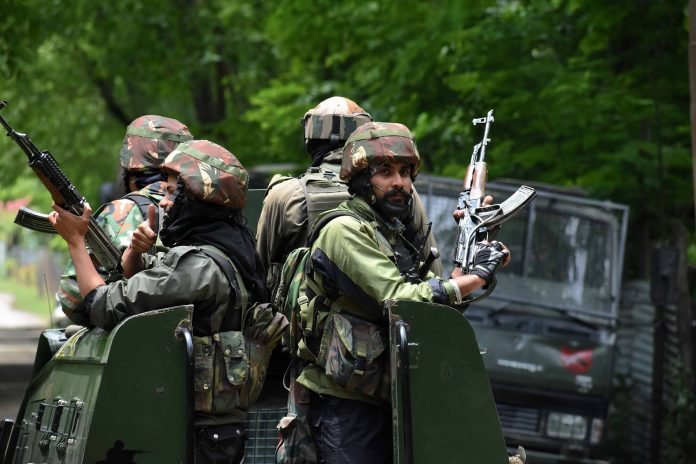 Lucknow Terror Module: There was a conspiracy to shake UP by becoming a 'human bomb'- UP ATS has arrested two suspected terrorists, thwarting the terrorist plot in many cities including Lucknow. Terrorists associated with Al Qaeda backed Anjar Ghazwa Tul Hind have been apprehended from Kakori and Madianv in Lucknow. ATS claims that both the terrorists were planning a series of bomb blasts in UP around Independence Day. Both of them also had a conspiracy to attack fidayeen in many cities of UP.
A large quantity of explosives, pistols and other materials including cooker bombs, IEDs have been found from the suspected terrorists. ATS is searching for his accomplices. ADG (Law and Order) Prashant Kumar said that the arrested suspects have been identified as Minhaj Ahmed, a resident of Bagaria, Jehta Barawan Kala, and Masiruddin alias Musheer, a resident of Mohibullapur, Madianv.
Organization operating from the Pakistan-Afghanistan border
According to the ADG, the ATS had received information that Umar Halmandi, an al-Qaeda member operating terrorist activities from the Pakistan-Afghanistan border, was recruiting and instigating people in the Al-Qaeda Indian Subcontinent (AQIS) organization. This organization works under the Ghazwa Tul Hind organization of Al Qaeda. Under this, Umar had prepared Minhaj, Musheer and Shakeel in Lucknow.
All of them were preparing to bomb important places, monuments and crowded areas of Lucknow before August 15. On Friday night, under the same conspiracy, a cooker bomb was prepared at Minhaj's house. Apart from this, there was also preparation for fidayeen attack. Apart from Lucknow, other important cities of UP were also on their target. Some people of Kanpur are also active in the state for this organization. ATS and police are on the lookout for Shakeel.
Search operation lasted for an hour
The ATS team reached Minhaj's house on the way from Dubagga towards Kanpur road at around 10 am. The ATS also surrounded the houses of Minhaj's tau Riaz and his neighbor Shahid. As a precaution, the surrounding houses were also evacuated with the help of the local police. During the search operation that lasted for about an hour, the ATS recovered several kilograms of explosives, IEDs, cooker bombs, a large amount of equipment in the suitcase, bomb making material, timer and a pistol from Minhaj's house. Explosives and other materials were also found from Musheer's house.
Many accomplices fled from the spot
During the interrogation of the ATS, it has come to light that two accomplices of Minhaj and Musheer had left the place shortly before the arrival of the ATS. However, their number was two or more, it has not been confirmed yet. At present, the ATS is investigating the network of this organization spread in other districts including Kanpur. The custody remand will be sought after producing both the accused in the court on Monday. After this, other agencies including ATS will interrogate him. Investigation has revealed that Minhaj was earlier a technician at Integral University located at Kursi Road. Minhaj and Musheer have also received training in making bombs.