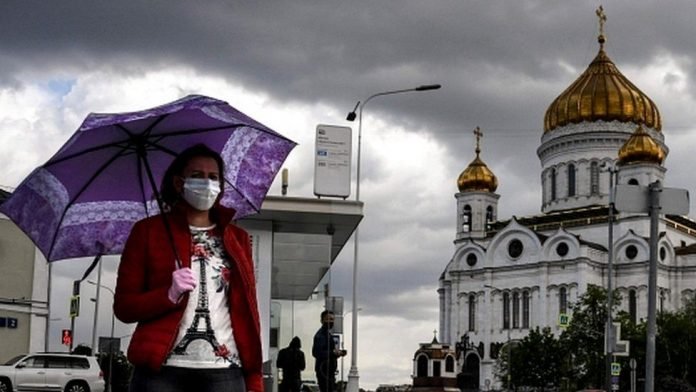 The infection has once again spread in Russia, the country that gave the world's first vaccine against corona infection. A record number of new cases are coming here every day, so more than a thousand people are losing their lives in 24 hours. In the last 24 hours, 40,096 new cases were registered here, while 1,159 people died. Meanwhile, Moscow has banned all non-essential services, announcing restrictions like an 11-day lockdown.
At present, Russia has the highest number of new cases in Europe. Russia may have been the first to make Sputnik V and other vaccines, but the vaccination rate here is very low. The speed with which the infection is spreading here in recent weeks is the highest since the beginning of the epidemic.
The government has not announced a strict lockdown like other countries, but all non-essential services have been banned in Moscow from Thursday to November 7. Retail shops, restaurants as well as sports and entertainment venues have been closed. Schools have also been locked. Along with food shops, shops related to medicine and essential services have been allowed to open.
President Vladimir Putin's government has relied heavily on the indigenous vaccine Sputnik V, but most people in Russia are reluctant to get the vaccine. Till Thursday, the vaccination of 32 percent of the population in the country has been completed. Putin last week announced paid holidays from 30 October to 7 November, so that people leave the house less and the infection can be controlled.