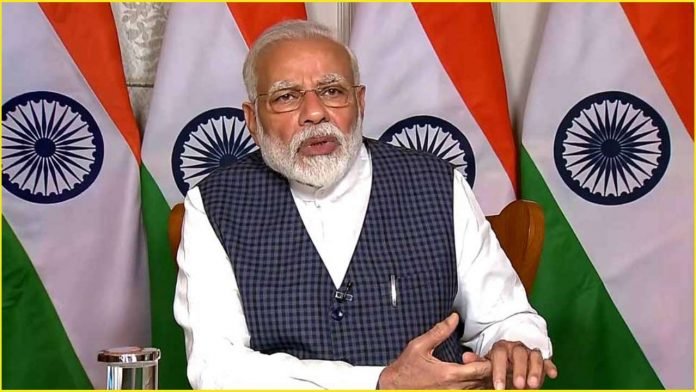 LJP News : become a minister in Modi government? Know what Uncle Paras said- Speculation of 5 rebel MPs of LJP, Pashupati Paras getting the chair at the center has intensified. However, so far these are just speculations. On the other hand, Chirag Paswan's emotional card has been answered by his uncle Paras in the same way. After being elected as the President on Thursday, Paras looked agitated, but he also took the help of the boat of sensations like a lamp.
I did not call Chirag a dictator – Pashupati
When Pashupati Paras was again asked the questions raised by him on the alleged dictatorship of Chirag, Paras said that 'I did not call Chirag a dictator. He is my son, nephew. I have nothing to learn from him.'
At the same time, Paras got furious over two posts in the constitution of one person one post in LJP. He started explaining to the media that 'there is a difference between a government and an organization, you don't know what?' After this Paras said, 'Where have I taken two posts? I was elected yesterday, I was not angry yesterday. When the time comes, I will resign.
Electing President of Paras unconstitutional – Chirag
Lok Janshakti Party (LJP) leader Chirag Paswan on Thursday rejected the election of his uncle Pashupati Kumar Paras as party president, saying the meeting held in Patna was unconstitutional. It did not even have a minimum attendance of national executive members. According to Chirag, his party has also written to the Election Commission urging the Paras-led faction to stop using the party's symbol and flag in its meetings.
Uncle became president on the basis of only 9 people- Chirag
According to Chirag Paswan, only 9 national executive members elected Pashupati Paras as the president. While the LJP has more than 90 national executive members. He said the party has more than 90 approved members in the national executive and barely nine of them were present at the meeting held in Patna on Thursday in which Paswan's uncle Paras was elected president in his place.
Chirag convened a meeting of the national executive
Meanwhile, Chirag Paswan has decided to play his new bet on this Sunday. He has called a meeting of the LJP's national executive on June 20. Chirag's group has also issued a letter related to this meeting.
Unconstitutional till the meeting of Pashupati faction- Chirag
Chirag Paswan said that as per the LJP constitution he or Khalik as the party chief or general secretary is authorized to hold such a meeting. Earlier in the day, Paras was elected as the new president in the party's national executive meeting convened by Suraj Bhan Singh and supporters.