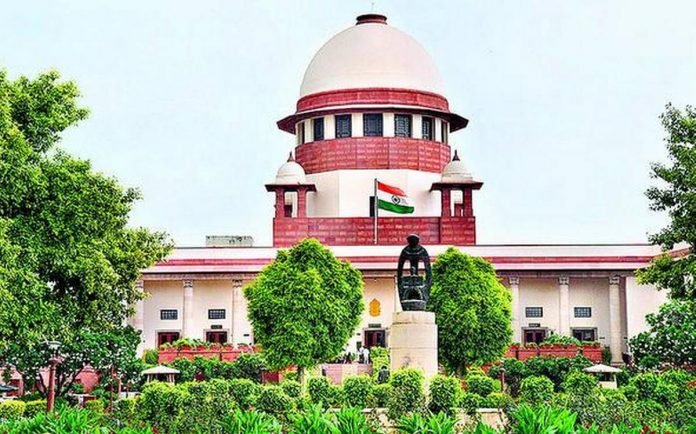 Life before religion… SC's ban on relaxation in Bakrid: reminded of strictness on Kanwar- The Supreme Court slammed the state government for relaxing the lockdown in Kerala on the occasion of Bakrid. During the hearing of the case on Tuesday, the Supreme Court said that it is surprising to see the Kerala government surrendering to the traders' demand for relaxation in the lockdown. Apart from this, the Supreme Court has clearly asked Kerala to follow the order of the Supreme Court regarding the Kanwar Yatra even on the occasion of Bakrid. On Monday, the Supreme Court had also sought a response from the Kerala government against this order.
The Supreme Court said, 'We direct the Government of Kerala to keep in mind Articles 21 and 144 of the Constitution and comply with our order regarding the Kanvad Yatra case.' The Supreme Court said that any kind of pressure cannot infringe upon the right to life of the citizens. The Supreme Court has also said that if any untoward incident happens, any citizen can inform the apex court and action will be taken accordingly.
Let us inform that in view of the possibility of spreading corona infection, the Supreme Court had asked the Uttar Pradesh government to reconsider organizing the Kanwar Yatra, after which the Kanwar Yatra was banned in the state. The Supreme Court had closed the hearing of the matter on Monday.
Kerala again became the center of Corona
The relaxation in the corona rules in Kerala is being given at a time when once again this state has become a hotbed of infection. For the past one week, more than ten thousand cases of infection are coming here every day. In some areas, the infection rate is more than 11 percent, which is a matter of concern. On Monday also 9 thousand 931 new cases of corona came here. In such a situation, there is a possibility of the corona infection spreading more rapidly due to the concession in the lockdown regarding Bakrid.
The exemption is given three days before Eid
Kerala Chief Minister Pinarayi Vijayan announced on Saturday that the restrictions imposed in the state would be relaxed on the occasion of Bakrid. For Eid to be held on this Wednesday, this exemption has been given for three days from Sunday. Approval has been given to open clothing, footwear shop, jewellery shop, gift item shop, home goods and electronics store and repairing center during this period. Not only this, but he has also announced to give lockdown related exemption to the shooting of films and places of worship. To this, Vijayan argued that the restrictions, however limited, are creating huge economic and social problems and therefore some concessions are being made keeping in mind the daily emerging cases of the corona.