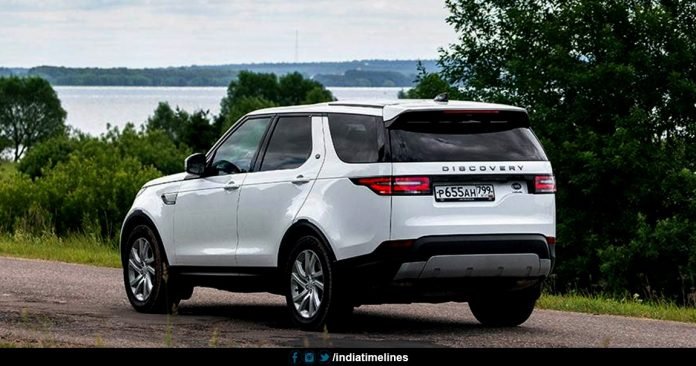 Land Rover Discovery launched in India- Land Rover has launched a new entry-level model of its premium SUV Discovery in India. Its initial X showroom price is 75.18 lakh rupees. The new Land Rover Discovery has a 2.0-litre, 4-cylinder diesel engine. This SUV model is available in four variants – S, SE, HSE and HSE luxury. Managing Director and President of Jaguar Land Rover India, Rohit Suri, said, "The capacity and diversity of discovery has been improved with this high-power Ingenium diesel engine variant at a costly price.
Land Rover Discovery launched in India
The 2.0-litre diesel engine in New Land Rover Discovery generates 240hp of power and 500Nm peak torque. 7-Seater This luxury SUV is equipped with many fantastic features. There are other fantastic features, including intelligent seat folds, 4-zone climate control, electrically reclining seats, powered third-row seats, cabin air composition, panoramic sunroof, adaptive cruise control and a 360-degree camera. Because these engines are equipped with modern technology, more mileage than earlier models. The engine equipped with Twin Scroll Turbocharger is quite strong. In this SUV, turbocharged diesel engine option will also be given. Prior to this, the Ingenium petrol engine was given in Valar, then Evoco convertible, XF and XE.
In the market of Land Rover Discovery, Mercedes is considered to be a collision with Fans cars like GLE, Audi Q7 and BMW X5.
Land Rover Discovery launched in India- Mahindra's much-awaited electric small SUV E-KUV100 is going to be launched in the second half of this year. It will be based on standard KUV 100, which will have electric engines and many smart features. According to the reports, this electric SUV will provide a range of 350 kilometres, once full charge, i.e. the distance will be fixed. Its top speed will be 186 kilometres per hour. It will be able to catch the speed of 0 to 100 kilometres per hour in 9 seconds.
The all-compact SUV, which was recently launched in Mahindra, is available only in manual transmission. The company is about to launch the automatic variant of the XUV 300 in the second half of this year. It is believed that after being available in automatic variants, this SUV will be able to give a tough competition to its rivals. For more updates, you can visit www.indiatimelines.com.