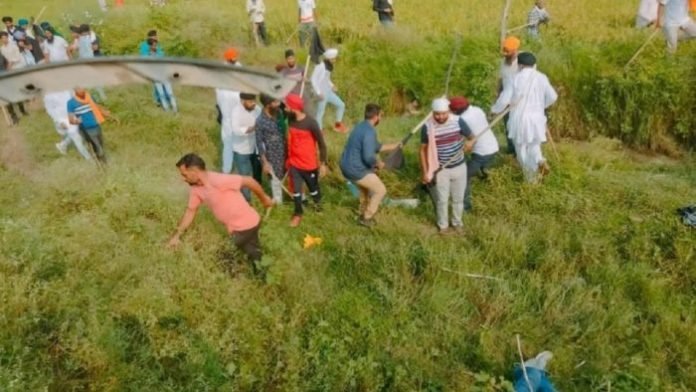 Lakhimpur violence: Police handed over Union Minister Ajay Mishra- ordered to appear at 10 am- The police has pasted the notice at the house of Union Minister of State for Home Ajay Mishra. Minister's son Ashish Mishra has been made the main accused in the case of death of farmers in Tikunia of Lakhimpur-Kheeri. Police has called Ashish for questioning on Friday morning. In the notice pasted, Ashish Mishra has been called to the Crime Branch office at 10 am.
Police said, appear at 10 o'clock and keep evidence
The police has issued a notice to Ashish Mishra to place the facts related to the incident before the investigation committee. It has been said in the notice that he should appear before 10 am on Friday to present the evidence related to the incident.
Union Minister and his son Ashish Mishra surrounded badly
Union Minister of State for Home Ajay Kumar Mishra Teni and his son Ashish Mishra have been badly surrounded in connection with the incident in Lakhimpur on Sunday. Apart from the opposition, farmers are adamant on the resignation of the union minister and the arrest of Ashish Mishra. On Thursday, the police had called two accused related to the incident for questioning. According to media reports, the names of whom the police are interrogating are Ashish Pandey and Lavkush.
IG said – will send summons to Ashish, if he does not come …
Earlier, IG Laxmi Singh had also confirmed the sending of summons to the main accused (Ashish Mishra) in a conversation with the media. He said that further action would be taken after recording Ashish's statement. If they don't come, we will go to court and follow the legal process. The IG said, "Our technical and forensic team is continuously investigating the spot. The team is engaged in gathering evidence related to the incident. More details about it will be given soon.