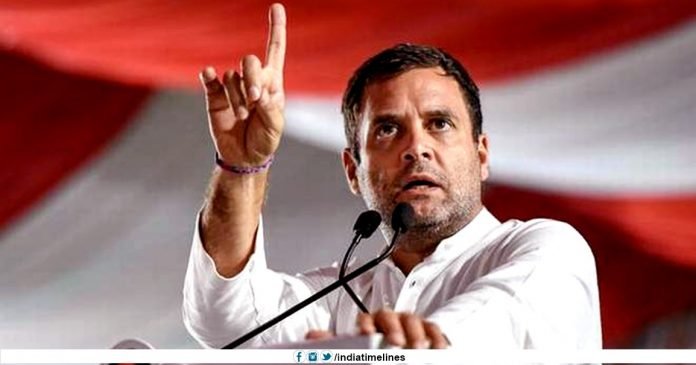 Lakhimpur Kheri News LIVE: Rahul Gandhi arrives at Lucknow airport- Baghel and Channi- After the Lakhimpur violence, politics is intensifying in UP and high voltage drama can be seen in Lucknow on Wednesday. Congress leader Rahul Gandhi will reach Lucknow today. After meeting Congress General Secretary Priyanka Gandhi, he will go to Lakhimpur to meet the families of the victims. Sachin Pilot, Charanjit Singh Channi, Bhupesh Baghel, and KC Venugopal will also join Rahul on this tour. However, the Yogi government has not given permission to Rahul Gandhi for the tour. At the same time, Section 144 has been implemented in Lucknow till November 8.
Rahul Gandhi reached Lucknow airport, 4 people are with him
Uttar Pradesh: Congress leader Rahul Gandhi arrives at Lucknow airport. He is accompanied by Chhattisgarh CM Bhupesh Baghel, Punjab CM Charanjit Singh Channi, and senior party leaders KC Venugopal and Randeep Surjewala.
We are not breaking any law. We want to go to meet Priyanka Gandhi and the farmers of Lakhimpur. I want to meet them and wipe their tears. For this, we have been stopped time and again. I am urging the officials to let us go. – Congress leader Sachin Pilot
'Monu' may be arrested
Ashish Mishra Monu can be arrested in a short while. According to sources, the special team has left from Lucknow. Media gathering outside Ashish's house.
Lucknow: 5-5 members of all political parties have got permission to go to Lakhimpur.
The state government has allowed Congress leaders Rahul Gandhi, Priyanka Gandhi, and 3 others to visit Lakhimpur Kheri: Home Department, Government of UP
Sitting at the airport for three hours will try again, said Bhupesh Baghel
Chhattisgarh Chief Minister Bhupesh Baghel has said that he sat at the airport for three hours on Tuesday, however, will try to go to Lakhimpur once again. Before leaving for the airport from Delhi to Lucknow with Rahul Gandhi, Bhupesh Baghel told IANS, "Yesterday I sat at the airport for two-and-a-half-three hours but I was not allowed to leave. Will try once again today, Baghel said, we the Chief Ministers of two states will try again today. If three people are not allowed, then allow Rahul Gandhi alone to meet.