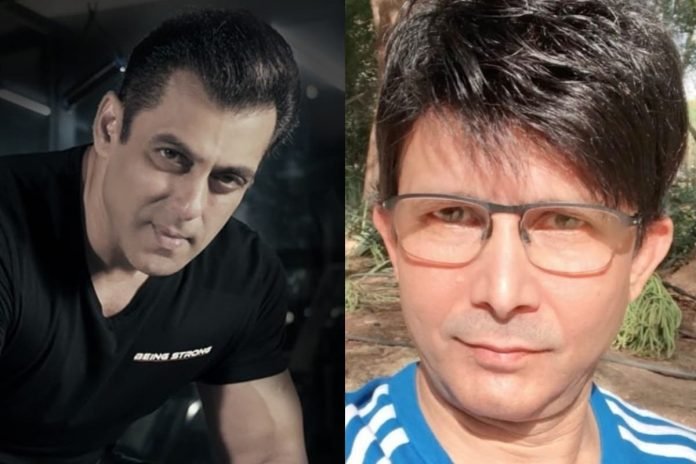 KRK-Mika controversy: Mika Singh, who reached in front of KRK's house, said – son, don't be afraid- Mika Singh, who came amidst the controversy between Salman Khan and Kamal R Khan, has made a song on KRK with the title Barking Dog. He had reached his studio for a work-related to its recording. KRK's house was also near the same studio, which has reportedly been sold by KRK. Standing in front of this house, Mika Singh said to KRK- Son, come back, I will not kill you, I will not beat you.
Don't be afraid of me, after all, you are my neighbour – Micah
In the video that went viral, Mika is seen saying to the media person – Look brother, I am standing in front of your house, here. I am standing with my chest wide. I will meet you wherever you say. You will remain, my son, all my life. I have no fight with you. You have sold this house of yours, now don't sell all the other houses you have because I have no personal enmity with you. Do not be afraid of me, I will not kill you, I will not beat you. You had to teach everyone, but not so big that you sell your house and go away, after all, you are my neighbour.
This is how the controversy started
Salman sent notice to KRK due to a negative review of Salman's Radhe. Actually, when Mika took Salman's side, KRK had called him a chill singer. After this, his tutu-main main started. Responding to a fan, Mika wrote in Punjabi on social media, "He chooses only simple people of Bollywood. Apne baap se nahgalgega. Tell my son to unlock me, please. I am Karan Johar or Anurag. I am not Kashyap. I am his father."
Govinda got angry after his name was dragged in Salman and KRK's fight, got angry like this
The controversy between Salman-KRK over 'Radhe'
Let us inform you that the issue between Kamal R Khan and Salman Khan happened regarding the actor's film 'Radhe: Your Most Wanted Bhai'. KRK had done a lot of bad things about this recently released film of Salman, after which Salman's legal team filed a defamation case against KRK.
This quote is Salman's legal team
At the same time, on this whole matter, the legal team of Salman Khan told that KRK has been making false allegations against the actor for a long time. KRK also dragged Salman's Being Human organization into the controversy and made false allegations.