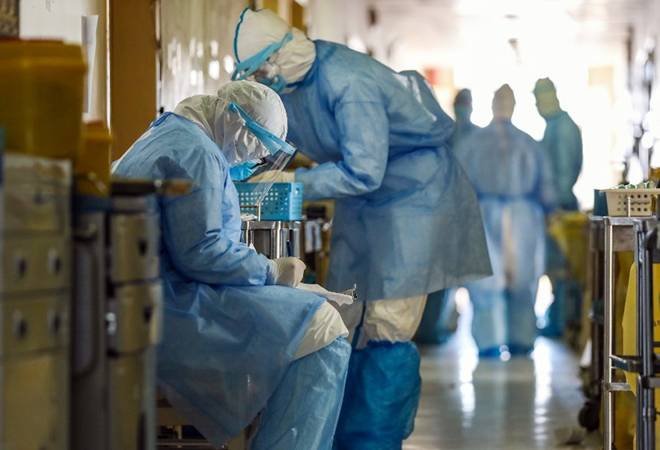 Know from which 40 districts of UP- Corona ended not a single active case found- Now there is not a single active case of corona in 40 districts of UP, while one active case is left in 16 districts. In the testing of 01 lakh 80 thousand 338 samples conducted in the last 24 hours, not a single new case of infection was found in 66 districts. A total of 11 newly infected patients were found, while 18 patients were discharged after recovering.
Corona ended in these districts:
District Aligarh, Amethi, Amroha, Azamgarh, Badaun, Baghpat, Ballia, Balrampur, Basti, Bahraich, Bhadohi, Deoria, Etah, Fatehpur, Ghazipur, Gonda, Hamirpur, Hapur, Hardoi, Hathras, Jalaun, Kanpur Dehat, Kasganj, Kushinagar, Lakhimpur-Kheri, Lalitpur, Maharajganj, Mahoba, Mathura, Mau, Muzaffarnagar, Pilibhit, Rae Bareli, Rampur, Sant Kabir Nagar, Shravasti, Sitapur, Sultanpur, Unnao and Varanasi do not have a single COVID patient left. Today this district is free from covid infection.
Now only 145 active cases:
At present, the number of active Kovid cases in the state has been reduced to 145, while 16 lakh 86 thousand 887 people of UP have recovered from corona infection. have been 8.96 million people have received the first dose of the vaccine. This is more than 60 percent of the total population of the state eligible for vaccination. More than 02 crore 31 lakh people have received both the doses of the vaccine. More than 15 percent of people have received complete vaccine.
Corona weakened in September
The pace of corona virus is slowing down. The graph of patients has decreased in September as compared to August. The infection was confirmed in 83 people in August, while the virus was detected in 61 patients in September. About 97 percent of the patients who came under the grip of infection did not get the vaccine to prevent corona.
Contact tracing is being done continuously to identify the corona virus. 40 to 50 people who came in contact with a patient are being investigated.
In September, the maximum number of infections were confirmed in 17 people aged between 21 and 30, while 13 people aged 31 to 40 were diagnosed with the virus. The infection has been confirmed in only two children aged 10 years. Two elderly people above the age of 81 became victims of the virus. It is a matter of relief that no infected died.
Health Department officials said that the virus was confirmed in 61 people throughout the month. In this, the virus was detected in two from Kerala, one person who returned from America and four members of a family who returned from Dubai. Everyone had received both doses of the vaccine. These people had very minor symptoms of corona.