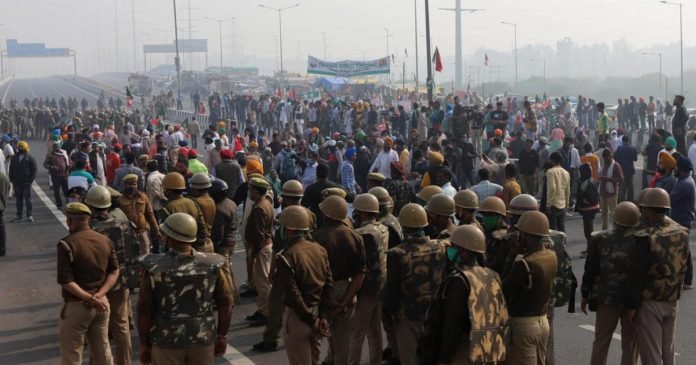 Kisan Andolan: Rakesh Tikait's big bet before the elections in UP: said – like Delhi- The farmers' agitation is going on continuously against the three agricultural laws of the central government. In such a situation, on Monday, the United Kisan Morcha in Lucknow announced a one-way fight against the central government. Rakesh Tikait, national spokesperson of Bharatiya Kisan Union said that now Lucknow will also be made like Delhi. The way all the roads are sealed in Delhi, similarly, all the roads here will be sealed by the farmers. We will prepare it.
In the Press Club of Lucknow, many farmer leaders including farmer leaders Rakesh Tikait, Yogendra Yadav were present in the United Kisan Morcha. During this, under Mission Uttar Pradesh, there has been talking of opening a front against the United Kisan Morcha government and its policies.
Electricity expensive, sugarcane payment pending
Rakesh Tickett said that UP has always been in a state of agitation. The farmers of Moong sold three thousand rupees cheap crop. The potato farmer is ruined. 12 thousand crore payment of sugarcane farmers is pending. After the agitation in previous governments, the rate kept increasing but this government did not increase anything. Farmers get the most expensive electricity in UP.
big movement warning
Tikait said that on September 5, a big panchayat will start the movement in Muzaffarnagar. After 8 months of agitation, the United Front has decided that along with UP and Uttarakhand, we will increase this movement in the whole country.
There will be gherao all around Lucknow
Rakesh Tikait said that till all the three laws are not withdrawn, the farmers' movement will not return. Lucknow will also be made in Delhi. The roads around Lucknow will also be in the same condition that has happened in Delhi.
won't contest elections
On the question of contesting the elections, Rakesh Tikait said that we will not contest the elections and the farmer will vote for the party with which he is happy. My fight is going on with BJP, so forget that they will get votes. Even before the opposition had raised their voice against them, then BJP should tell how much they had bought them.