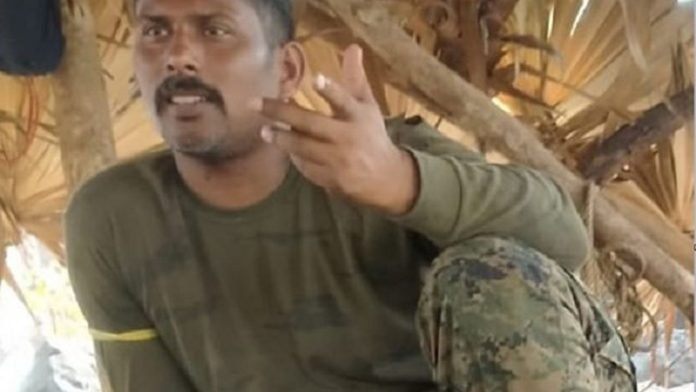 Kidnapped cobra jawan released in Bijapur Naxalite attack-  The CRPF jawan Rakeshwar Singh, who was held hostage after the encounter between the force and the Naxalites in Jonaguda on April 3, has been released by the Naxalites. It is being told that Rakeshwar is currently in the camp of 168th Battalion in Tarrem. Their medical checkup is being done there. How and with whom he was released. At what time he reached the camp, all these things have not been revealed yet. Meanwhile, Home Minister Amit Shah has called and talked to Rakeshwar Singh.
Police enlisted the help of social workers
IG Sundarraj P. of Bastar Range issued a statement saying that along with the search operation for the return of Jawan Rakeshwar Singh, the help of social organization / public representative and journalist colleagues of the area was also taken. During this, the spokesperson of Dandakaranya Special Zonal Committee of CPI Maoist had said that the missing jawan should be taken hostage on 6 April.
Padma Shri Dharmapal Saini, Mata Rukmani Ashram Jagdalpur, Gondwana Coordination Committee President Telam Boraiya, journalists Ganesh Mishra and Mukesh Chandrakar, Raja Rathore, Shankar, along with the support of Shankar were informed. It was through his efforts that he was freed.
23 soldiers were killed in the encounter
During the operation, 23 soldiers were killed in the attack of Naxalites. Naxalites also admitted to having killed five of their comrades. During the encounter, the Maoists kidnapped the CRPF's Cobra Commando Rakeshwar. After this, Maoist spokesman Option had issued a press note on Tuesday, saying that first, the government should announce the names of the mediators for talks, after which he will hand over the jawans. Till then he will be safe with them.
Journalists stopped at Tarrem Camp
Some journalists left for the Tarrem camp as soon as the news of the jawan was released. The police stopped them already. It is learned that Rakeshwar Singh will be brought to Raipur after a medical examination at the camp.
The government did not name the mediators
It is not clear whether the government released the names of the arbitrators after the demand of the Naxalites. Because the names of the arbitrators were not made public. For this reason, it is also not clear that the government has freed Rakeshwar Singh by fulfilling the demands of the Naxalites.
Soni Sori also reached Jonaguda
On Wednesday, Bastar social worker Soni Sori arrived in Jonaguda with some people. Soni said that she is going to appeal to the Naxalites to release the jawan. On Wednesday, she also went inside the forest to meet Naxalite leaders. It is not yet decided whether he met the Naxalites or not.