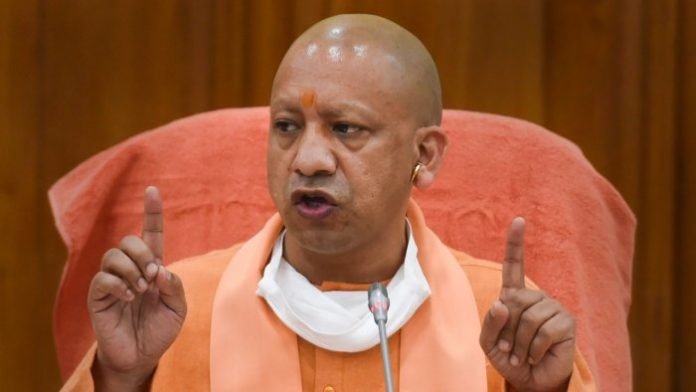 Keshav's U-turn after lunch with Yogi: UP Deputy CM Maurya said – was- is and will be with CM- Uttar Pradesh Deputy Chief Minister Keshav Prasad Maurya has distanced himself from his statement, which said that Delhi will decide who will be the CM face in UP. After this statement, there was speculation that all is not well in the BJP. But CM Yogi reached Keshav's house on Tuesday, after which his tone has changed. Maurya has said that he and Chief Minister Yogi Adityanath were together, are together and will remain together. If any wall comes in between, they will demolish it.
Keshav has rejected the statement coming in the media in which it was being told that there is a rift between him and Yogi. This change in the statements of Keshav Maurya has come after the incident of Monday, in which CM Yogi reached his house. He was accompanied by Sangh's Sir Karyawah Dattatreya Hosabole, Sah Sir Karyavah Krishna Gopal and Deputy CM Dinesh Sharma.
CM Yogi visited Keshav's house for the first time in 4 and a half years
Sudden news on Tuesday afternoon had created a political stir. There was news that CM Yogi Adityanath reached the residence of Deputy Chief Minister Keshav Maurya. On Tuesday afternoon, senior officials of the Sangh, including Chief Minister Yogi Adityanath, reached Deputy CM Keshav Maurya's house and had food and blessed his son and daughter-in-law.
However, Keshav Maurya called it a family event. But the discussion started in the political circles about what was it that took four and a half years for the CM to walk just 4 steps. Actually, Keshav Maurya's residence is very close to the CM residence.
Trying to give the message of All is Well
It is being said that the change that has come in the statements of Keshav Maurya has come only after the arrival of CM Yogi and the top officials of the Sangh at his house. The story behind this is an attempt to give a message of solidarity.
Even though the excuse was for a banquet after the marriage of Keshav Maurya's son, the way in which there was a gathering of veteran leaders of Sangh and BJP, including CM Yogi, at Maurya's residence, it was a clear indication that the Sangh and the BJP leadership were in any way regarding the UP assembly elections. Not ready to take any kind of risk. Both the party and the Sangh want that a message should be sent to the public that there is no difference of opinion among the big leaders of the party.