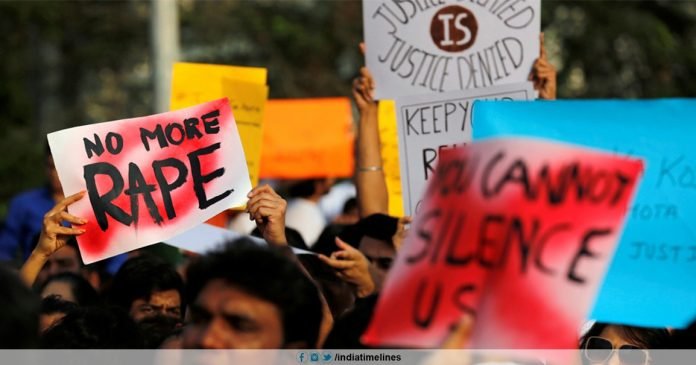 Kathua rape and murder case- In the Kathua of Jammu and Kashmir, a Special Court of Pathankot convicted six out of seven people on Monday for raping and then assaulting an eight-year-old girl of the nomadic community. The son of the main accused Sanjiram (seventh accused) Vishal was acquitted. What punishment will be given to the culprits, it can be told by the evening. After the Supreme Court's directive to transfer the case from Jammu and Kashmir, the trial began in the first week of June last year, which was also recorded in the camera. The mastermind of this case, which shook the whole country, was the village head, Sanjee Ram. Apart from this, Special Police Officers Deepak Khajuria, Surendra Verma, Head Constable, Anand Dutta and Entrance have also been convicted. The culprits can be punished with at least life imprisonment and the maximum death penalty.
Kathua rape and murder case: 3 Gets Life Imprisonment
All seven accused appeared on the special court on Monday morning. The court of District and Sessions Judge, Tejwinder Singh, read the verdict on all the seven accused one by one. The Special Court found 3 out of 6 convicts guilty of rape and murder. The remaining three were held guilty of eradicating the evidence. Sanjhi Ram, Entry Kumar, Deepak Khajuria, 302 (Murder), 376 (Rep.), 120 B (conspiracy). 363 (kidnapping) was convicted under Court convicted policemen Anand Dutta, Surendra Kumar, Tilak Raj guilty under 201 (removal of evidence).
In the matter of shocking the country, hearing in a closed room was completed on June 3. Then the District and Sessions Judge, Mr. Tejwinder Singh had announced that the decision will come on June 10. In view of the verdict in the Kathua case, strict security arrangements have been made in the court and around it.
What is the Kathua rape and murder case
According to the charge sheet of the fifteen pages, the 8-year-old girl kidnapped on January 10 last year was raped in a temple in a village in Kathua district. She was kept unconscious for 4 days and later she was murdered. The hearing on a daily basis in the case began in the first week of June last year in the District and Sessions Court in neighbouring Punjab, Pathankot.
The Supreme Court had ordered the case to be sent out of Jammu and Kashmir, after which the matter was sent to the court of Pathankot, about 100 kilometres from Jammu and 30 kilometers from Kathua. The order of the apex court came when the lawyers in Kathua stopped the officers of the crime branch from filing charge sheet in this sensational case. J. in the prosecution team in this case. Of Chopra, S. s. Basra and Harminder Singh were involved. For the latest updates, you can visit www.indiatimelines.com.