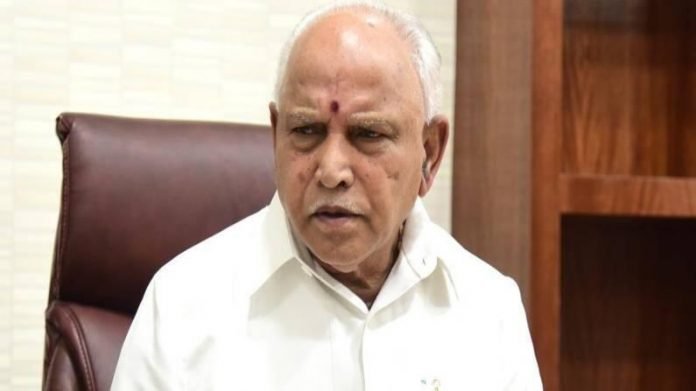 Karnataka next CM: Who will be the next CM of Karnataka…- It will be difficult for BJP to find an alternative to BS Yeddyurappa in Karnataka. Yeddyurappa has the experience of serving as the Chief Minister for four terms and also has the support of Karnataka's influential Lingayat community. In such a situation, there is a lot of speculation on who will be the next CM of Karnataka. However, the people whose names are in the discussion are telling all the things as mere rumours.
He could be the next CM of Karnataka
Murugesh Nirani
The top contender for the post of CM is Murugesh Nirani (56) who is the Minister of Mines and Geology in Karnataka. Like Yeddyurappa, he also enjoys the support of the Lingayat community. He is also the chairman of Nirani Group. This group is associated with the business of sugar. However, on the claim of his name, Murugesh says that the national leadership will choose the right person for the post of CM keeping all the things in mind.
whistle sun
CT Ravi (54) is the National General Secretary of BJP, as well as he has been elected MLA from Chikmagalur Assembly seat four times. He was a minister in the state cabinet before taking over as the national general secretary.
BL Santosh
The next name as a possible CM of Karnataka is BL Santosh. BL Santosh is currently the National Joint General Secretary of BJP. He was an RSS pracharak in 1993. In 2006, he was made the BJP's Karnataka General Secretary.
pralhad joshi
Union Minister Pralhad Joshi (58) is a senior BJP leader and MP from Dharwad since 2004. He too seems to be trying to avoid the question of who… after Yeddyurappa.
Jagdish Shettar
Jagadish Shettar Yeddyurappa is a cabinet minister. He was also the CM of Karnataka from 2012 to 2013. Shettar also represents the Lingayat community.
Basavaraj Bommai
The discussion on the name of Home Minister Basavaraj Bommai (61) in the Karnataka government is also hot. But like others, he also says that such things are just rumours.
Arvind Ballad
Another leader of the Lingayat community is Arvind Bellad. Youth leader Arvind has been MLA twice from Hubli-Dharwad West assembly seat. His father Chandrakant Bellad is also associated with politics.