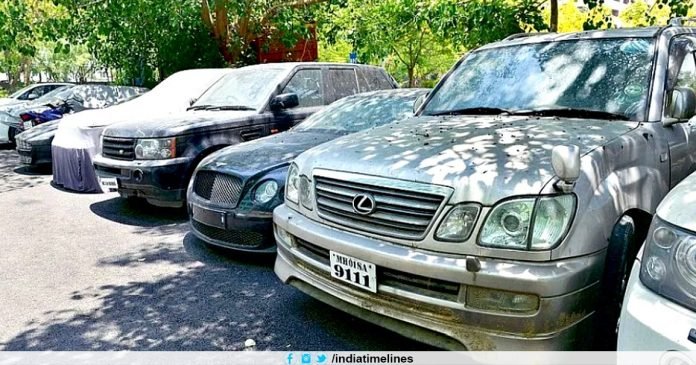 Kanpur news: When stopped from urinating in front of the shop, the car was mounted- In Kanpur, a young man was crushed to death by a drunken man with a car just because he had stopped them from urinating in front of his shop. At present, action is being taken by registering a case on the complaint of the family members. Police are looking for the occupants of the car.
The incident happened on Friday night when the drug addicts were urinating in front of the shop. The youth stopped them from urinating in front of the shop. Angered by this, the youth started abusing and assaulting her. After this, the nobles ran away after crushing the young man with the car. The police reached the spot and took the youth to Hallet Hospital. Where the doctors declared him dead. The shadow of the father rose from the heads of three innocent girls.
Used to urinate in front of the shop after getting drunk
Anurag Kapoor has a battery shop on Yashoda Nagar bypass located in Naubasta police station area. Ashraf (39), a resident of Fahimabad Colony, used to work in the shop.
Anurag Kapoor told that there are beer shops and liquor shops nearby. Often people after getting drunk start urinating near the shop. He told that Ashraf was alone at the shop on Friday.
last called
He further told that when Ashraf called me during the night, he was very nervous. Ashraf told that when I stopped the drunken youths from urinating in front of the shop, they are beating me up. After this came the sound of Ashraf's screaming. After this no sound of Ashraf was heard. When Anurag reaches the shop, he learns that Ashraf has been taken to Hallet Hospital. On reaching there, it was found that he had died.
Ashraf is survived by wife Sabina, three daughters Sajia (10), Sania (08), Sidra (05). Ashraf's job used to support the family's expenses. Due to the death of the father, the tears are not taking its name from the eyes of the daughters and the wife.