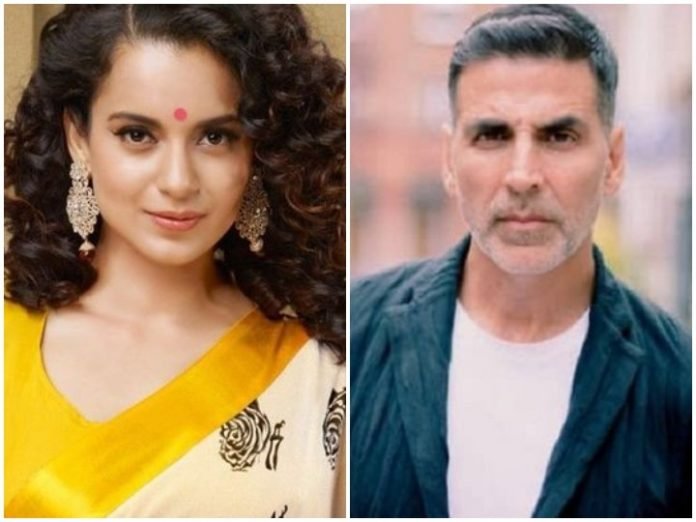 Kangana targeted the movie Mafia, said – due to fear, stars like Akshay secretly Call me- Bollywood actress Kangana Ranaut, who has made her mark in Bollywood on her own, has a very deep connection with controversies. She keeps her views open on every issue. This is the reason that people target them very easily. Recently, Kangana has made such a disclosure on social media that everyone is stunned after reading. Taking a dig at the movie mafia, Kangana said that, many big Bollywood stars like Akshay Kumar call me secretly.
Stars like Akshay praise me on the phone
At the same time, Kangana has also replied to this tweet of Anirudh. Kangana wrote that, Bollywood is so hostile that even praising me here can make people difficult, I get many secret calls and messages, even from big stars like Akshay Kumar. He praised the film Thalaivi strongly, but like Alia and Deepika's films, he cannot praise it openly. Movie Mafia Terror.
Kangana responded to the movie mafia
Let me tell you that Kangana has made this disclosure after a tweet by screenwriter Anirudh Guha. Anirudh had tweeted a tweet about Kangana, in which she had praised Kangana a lot. Actually, Anirudh replied to a user's post and wrote that Kangana Ranaut is an extraordinary, once-in-a-generation actress.
People make me a targe
At the same time, Kangana tweeted another after this and wrote that I wish an art-related industry could remain objective and not involved in power sports and politics when it comes to cinema, my political views and spirituality target me to bully Should not be created. Because if that happens, then obviously I win.
Let us tell you that Kangana is known among those actors of Bollywood who openly express their opinion on any issue and sometimes they get into controversies due to this reason. Kangana was the first to target the issue of nepotism in Bollywood and in Karan Johar's show he directly accused her of promoting nepotism. Kangana has always spoken against the Bollywood mafia.