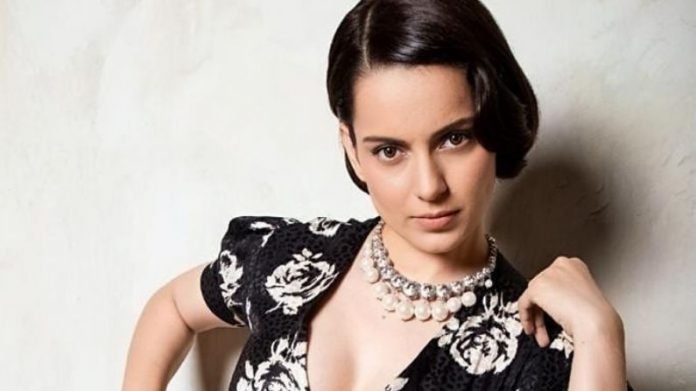 Kangana Ranaut was impressed after seeing 'Sher Shah' made in Karan Johar's production- Bollywood queen Kangana Ranaut is often heard saying negative things about filmmaker and producer Karan Johar. However this time it is not so. In her latest post, the actress has shared the post praising Karan Johar's co-production film 'Sher Shah'.
Kangana Ranaut was impressed after watching 'Sher Shah'
Actually, Kangana Ranaut has become very impressed after watching the film 'Shershaah' made under the banner of Karan Johar's company Dharma Productions. For the actress, the film is a wonderful tribute to Captain Batra. After watching 'Sher Shah', Kangana has shared two posts from her Instagram story. In the first post, he has paid tribute to the martyr Captain Vikram Batra and in the second post he has praised the entire team of Siddharth Malhotra.
The death of Vikram Batra broke everyone's heart.
In her first post paying tribute to Captain Vikram Batra, Kangana writes, National hero Vikram Batra was a Himachali boy from Palampur, a very popular and beloved soldier. When the news of his martyrdom was received, this news spread like wildfire in Himachal. Everyone was heartbroken by this news. As a child, I remember the news saddened me for days."
Kangana praises Sidharth Malhotra
In the second post, Kangana shared a picture of Sidharth Malhotra from the movie 'Shershaah' and wrote, "What a wonderful tribute Sidharth Malhotra, congrats to the entire team, it was a big responsibility you all performed well. "For your information, let us tell you that Kangana has been rarely seen praising anyone. That's why there is a lot of discussion about this post of her. This post of his has gone viral. Although people say that Kangana has praised Karan Johar indirectly.
Audience and film critics liked 'Sher Shah'
Directed by director Vishnu Vardhan and starring Sidharth Malhotra and Kiara Advani, Kargil war martyr Captain Vikram Batra is a biopic, who was martyred in the line of duty in the war. Karan Johar is the co-producer of this film. The film was released on August 12 on Amazon Prime. It was well received by the audience and film critics.