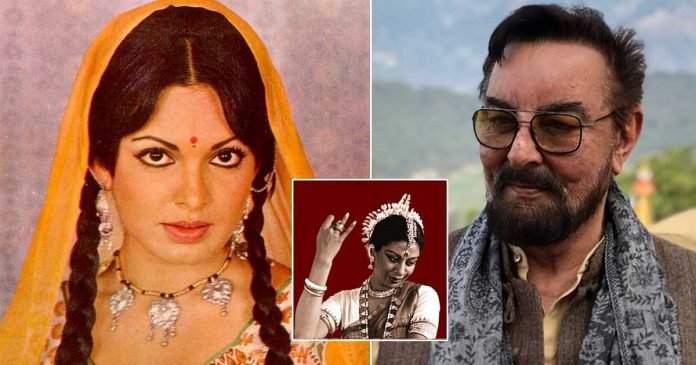 Kabir Bedi made a shocking revelation about EX girlfriend Parveen Babi – With the release of Kabir Bedi's biography 'Stories I Must Tell: The Emotional Life of the Actor', discussions have started regarding his personal life. Kabir Bedi made many revelations about his personal life and love life. In his time, he was in an affair with actress Parveen Babi. Kabir Bedi told in an interview what was the reaction of his wife when he advised her to change the name to wife Parveen Dosanjh because of Parveen Babi.
Wife was angry
In an interview with the website Bollywood Hungama, Kabir says that 'I said, I had a Parveen earlier in my life. Would you like to change your name because people will be confused by this? Apparently, he reacted angrily "How dare you to ask me to change my name?"
Relationship with the wife for 15 years
Kabir Bedi goes on to say that 'but the time slowly changed and when she came to India, she realized that in the memory of the people, Parveen (Babi) was an important part of my life. Now I call them "V". I have had the longest relationship with Parveen Dosanjh. We have been together for the last 15 years. It has been six years since our marriage. "
Actor Kabir Bedi writes about his marriage, 'Although open marriage may sound like a good idea, in the end, it made me very nervous. There was no intimacy left for me and Praveen Dosanjh. Kabir has written that he did not get the love and care he needed. Also told that he too could not give all this. Kabir writes the old magic had flown. '
What did Parveen say on separation from Babi?
In the biography, Kabir further writes that 'By then I too was mentally and emotionally exhausted. Without any pause, I was moving from one woman full of emotions to another. Nobody was giving me time. People used to think of me how lucky it is with beautiful women one after the other. Only I know the price I paid for being a passionate man. '
These three people were included in Parveen's funeral
In 2005, Parveen Bobby died due to multiple organ failure. Four days after his death, his body was found at his flat. Writing about Parveen's death, Kabir Bedi said- 'At last, I understood how Parveen died. Her body was found four days later in her flat in Juhu, gangrene in one leg and her wheelchair next to the bed. The tragic death of a star was once the wish of thousands of people. Three people who knew him – Mahesh, Danny and me. We went to a Muslim cemetery for Parveen's funeral. He was buried by Islamic customs. We along with some of his relatives took Parveen's body to the tomb. I felt very sad from inside for Parveen's pain that he went through. We all knew Parveen in a way no one else knew. All three of us loved him, which was known to only three of us.