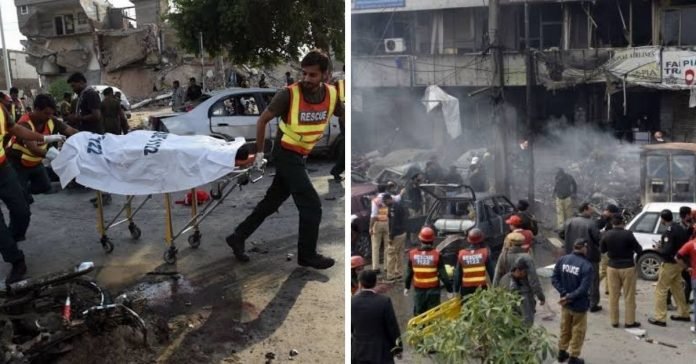 J&K News: Jaish-e-Mohammed's terrorists were involved in the killing of SPO- The Jammu and Kashmir Police has confirmed the involvement of Jaish-e-Mohammed terrorists in the killing of Special Police Officer (SPO) Fayaz Ahmed Bhat, his wife and daughter. The IG told a press conference that along with the Pakistani terrorist of Jaish, a local has also been identified.
Kashmir Police IG Vijay Kumar said, "We have identified a local civilian and a Pakistani terrorist of Jaish's Mohammad in connection with the murder of Special Police Officer Fayaz Ahmed Bhat, his wife and daughter in Tral, Pulwama. They are being tracked. Will be able to stack them soon.
Earlier, the IG Police met the family members of the SPO and consoled them. "The terrorists opened indiscriminate fire on our SPO. His wife and daughter tried to save him, but the terrorists opened fire on him as well. He was taken to the hospital where he died.
In Jammu and Kashmir's Pulwama, Jaish-e-Mohammed terrorists barged into the house of Special Police Officer (SPO) Fayaz Ahmed Bhat (50) and opened fire. The SPO, his wife and their daughter were all killed in the attack. Jaish-e-Mohammed terrorists did not show mercy to even a 10-month-old boy wrapped around his mother's arms and slammed him to the ground. One of the terrorists is Pakistani.
Fayaz's 21-year-old daughter died during treatment on Monday morning. The terrorists had attacked the officer's house at Hariparigam village in Awantipora. Waving AK-47s, the terrorists knocked on the door of Bhat, their faces covered. As soon as Bhat opened the door, a barrage of bullets started. First the police officer and then his wife Raza Bano became the next victim.
Daughter shot after officer and his wife
Rafika, her daughter ran to save her parents, was also riddled with bullets by the terrorists. During this, Bhat's daughter-in-law, Saima, was also at home, who was feeding her child with her lap. The terrorists also kicked him and his child. To save her life, Syma ran towards the safe haven.