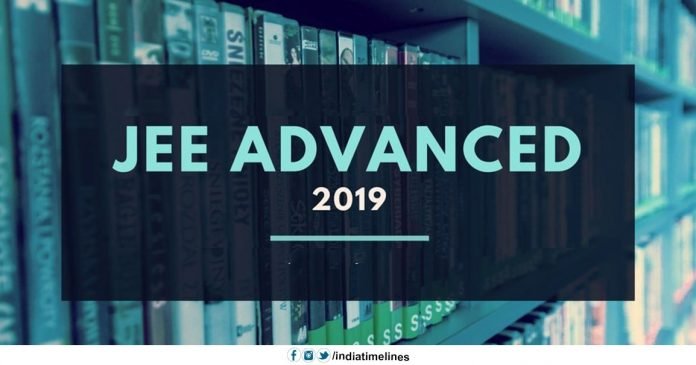 JEE Advanced 2019- New Delhi, 22 January: The Supreme Court on Monday removed the age barrier for the candidates willing to give the IIT JEE examination on Monday. Candidates over 25 years of age can now be present for IIT JEE's main and advanced exams 2019. Those aged over 25 years old can take the final decision on the age-barrier for the examination in the IIT JEE examination in 2019, the Supreme Court has ruled out the decision NEET, UGC NET, JEE Main, CMAT and GPAT: NTA 2018-19 Issued the examination schedule and results from dates.
JEE Advanced 2019, Check Age Criteria
The court also directed the National Trial Agency to keep its portal open for one week to enable candidates to apply for JEE Main 2019 and JEE Advance 2019.
Earlier in a similar order in November 2018, the apex court allowed the students who are 25 years of age or older, who will be present in the NEET UG exam 2019, saying that "their admission is the validity of the CBSE The decision to fix the upper age limit will be subject to the final result of the case. "
The JEE Main-II exam will be conducted between April 6 and 20 this year. Registration will start on 8th February. The last date for applying will be March 7. The  JEE Main results will be announced on April 30, 2019.
JEE Advance 2019: There is no clarity yet
However, there is not much clarity about this step in which year and the year will be applicable.
With the order, the effect will also lead to the removal of the age limit on the JEE Main Examination. Since the JEE Main 2019 examination effort has already been organized by the NTA for the year, so it can still be seen how to remove the age limit.
JEE Main 2019 was announced by the National Testing Agency in January.
Date of JEE Advanced 2019 exam
The JEE Advanced 2019 exam is to be held on May 19, 2019, and this year will be organized by IIT Roorkee.
In the JEE advanced country, the prestigious Indian Institute of Technology, an engineering entrance test for admission into IIT. Candidates will have to pass the JEE Main Exam to be eligible for JEE Advanced 2019.