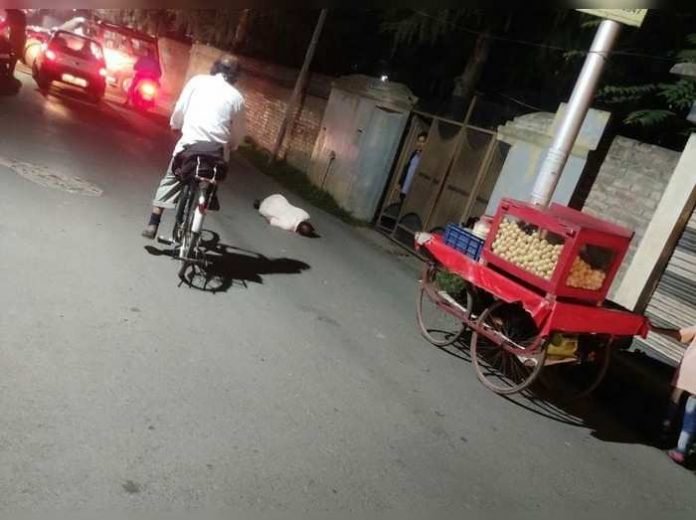 Jammu Kashmir news: Entered school, checked identity cards- then chose to kill two teachers – The incident of killings inside the government school in Idgah area of ​​Srinagar shook everyone. The terrorists who entered inside the campus, targeted two teachers and roasted them with bullets. According to eyewitnesses, the terrorists saw the identity cards of both the teachers and then killed them.
After seeing the identity card, the terrorists found that the female principal belongs to the Kashmiri Sikh community. The teacher there is a Kashmiri Pandit. He put a gun in the body of both of them and rained bullets. The terrorists fled from the spot after killing both.
Only staff was present in the school
Eyewitnesses said three pistol-wielding terrorists entered the Sangam Idgah Boys Higher Secondary School around 10.30 am. These days offline classes are going on so there were no children in the school. Only the school staff was being called for a few hours in the morning.
Both the Kashmiri Muslims were thrown out
The terrorists checked the identity cards of all the staff. He confirmed who among them belonged to a community other than Kashmiri Muslims. After checking, the terrorists ousted 44-year-old Supinder Kaur and her aide Deepak Chand.
The killings of non-Kashmiris
The terrorists took both the teachers out of the school building. Here he fired several times. Deepak Chand died instantly while Kaur succumbed to her injuries on the way to the hospital. Both these killings came two days after the killing of a prominent Kashmiri Pandit businessman in the city and a migrant roadside goods seller from Bihar.
The participation of children in the function of 15th August was heavy!
The Resistance Front (TRF), an ally of Pakistan-backed Lashkar-e-Taiba, has claimed responsibility for the killings. The banned organization has said that they have nothing to do with the religion of the victims. He claimed that the school principal and his aide were targeted as they pressured the students to participate in the Independence Day celebrations on the campus on August 15.
Deepak's family came to Kashmir only in October 2018.
School teacher Deepak's family is one of hundreds of refugees who migrated from Jammu three decades ago after being expelled. PM Modi had announced a special job for such people. Deepak got a job in October 2018 under this special scheme. Recently he became the father of a daughter.
Principal's children study
School principal Kaur is a mother of two children who are studying. She was a resident of Alucha Bagh area above Srinagar. Her husband is a PO in Jammu and Kashmir Bank.