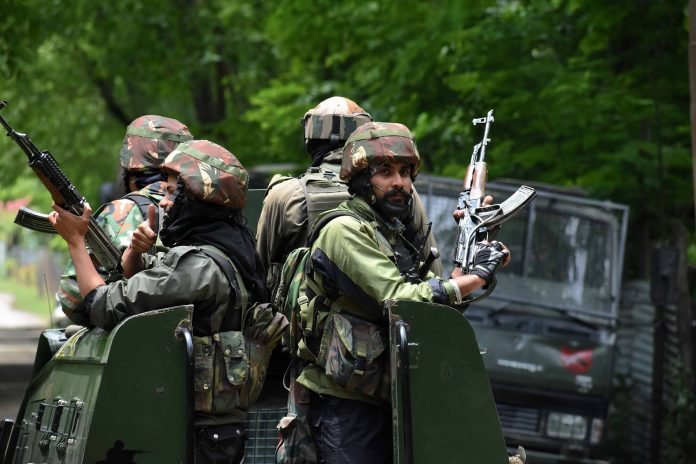 Three militants have been killed in an encounter with security forces in Shopian in Jammu and Kashmir. A militant was killed on Saturday in an encounter with security forces in Shopian district. After the continuous operation, two more terrorists were killed. Police has also confirmed the death of three terrorists. Let us tell you that during this time the news of the encounter was revealed after the news of the presence of terrorists in Anantnag district also.
According to local police, security forces conducted a siege and search operation after receiving information about the presence of terrorists in Hadipura, Shopian, South Kashmir, during which the terrorists opened fire on them. The security personnel retaliated on this. Thus began the elimination of terrorists.
Terrorists identified
The terrorists killed in the Shopian encounter have been identified. Among them, Asif Ahmad Gani and Faisal Gulzar were residents of Chitragam, while the third Ubaid Ahmad was a resident of Ganopara. An AK-56 rifle and two pistols have also been recovered from the terrorists.
Focus on surrender of new terrorists: IGP
The IGP of Kashmir said that the police and security forces are insisting on surrendering the youth recently admitted in the terrorist organization. Recently, the families of these youth who have moved ahead on the terror path are also appealing to their children for surrender. But the old terrorists are preventing them from doing so.