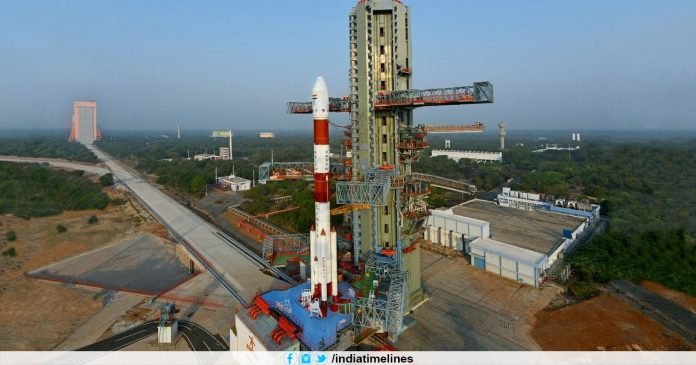 ISRO EOS-03 News: ISRO's EOS-3 quality management: last minute good game- In the midst of preparations for the celebration of independence, the Indian Space Research Organization (ISRO) has deployed Earth observation satellite EOS through GSLV-F10 from Satish Dhawan Space Center in Sriharikota at 5:43 am today. -03 launched. But this mission could not be successful due to a technical fault in the cryogenic engine. ISRO Chairman K Sivan said ISRO's GSLV-F10/EOS-03 mission could not be fully completed due to technical difficulties observed in the cryogenic stage of the launch. India was going to benefit greatly from its successful launch. The 26-hour countdown for the launch of the earth observation satellite EOS-03 aboard the GSLV-F10 rocket began at Sriharikota on Wednesday.
According to Spaceflight Now, ISRO has failed to put the EOS-03 satellite into orbit. ISRO has confirmed that GSLV Mk. 2 launch today failed due to a defect observed in the cryogenic stage. This is the first failure in an Indian space launch since 2017. Before this, 14 consecutive missions of ISRO have been successful. This was ISRO's second launch in 2021 after the launch of Brazil's geo-observation satellite Amazonia-1 and 18 other small satellites in February.
Actually, ISRO successfully launched this morning at 5.43 am. All the stages were completed according to the stipulated time. But in the end, before the separation of EOS-3, there was some technical fault in the cryogenic engine, due to which ISRO stopped getting the data. After this, the ISRO chief announced that this mission partially failed.
The launch, which took place today, was originally scheduled to take place in April or May this year but was postponed due to the second wave of the Kovid-19 pandemic. The countdown for the GSLV-F10/EOS-03 mission had begun at 3:43 am on Wednesday at the Satish Dhawan Space Center. This observation satellite will provide real-time images of the country and its borders and will also enable early monitoring of natural disasters.
The launch took place on Thursday at 5:43 am from the second launch pad at Sriharikota, about 100 km from Chennai. This campaign aims to provide real-time photographs of a large area at regular intervals, quick monitoring of natural calamities and agriculture, afforestation, water resources and providing disaster warnings, cyclone monitoring, cloudburst, etc. Was. This satellite will serve for 10 years.
It is being said that the EOS-03 satellite will take pictures of the entire country four-five times a day, which will send key data related to weather and environmental change. Not only this, this EOS-03 satellite will be capable of near real-time monitoring of natural disasters like floods and cyclones in the Indian subcontinent as it undergoes major environmental and weather changes. Let us tell you that earlier on February 28, ISRO successfully carried out the first mission of the year. India's rocket took off from the Sriharikota space centre on 28 February carrying a Brazilian satellite for the first time. India's PSLV (Polar Satellite Launch Vehicle) C-51 carrying Brazil's Amazonia-1 and 18 other satellites took off from the Sriharikota Space Center. The picture of Prime Minister Narendra Modi was engraved on the top panel of this spacecraft.