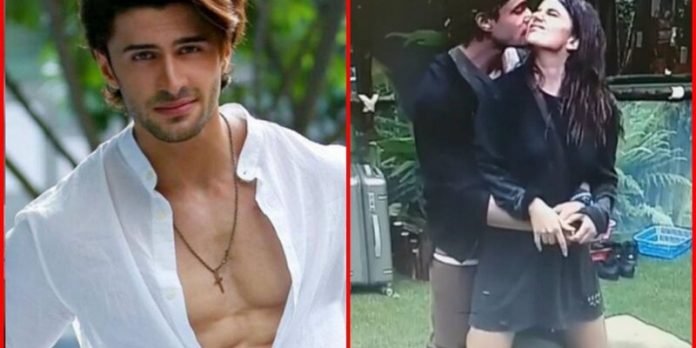 Ishaan Sehgal has recently become homeless from Bigg Boss 15. While living in the house, Ishaan was in the news for dating Maisha Iyer, while on the other hand he was a constant target of his sexuality with Rajeev Adatia. In the house, Ishaan was constantly being pointed out for his and Maesha Iyer's relationship. Not only this, he was instructed to stay away from Maisha and focus on his game. Now after coming out of the house, Ishaan Sehgal spoke openly on all those things, about which he was constantly in negative news.
Talking about friends and girlfriends
While talking to RJ Siddhartha Kannan, Ishaan talks about his sexuality and calls Rajiv his 'good friend'. She rubbished the news of her relationship with Rajiv as rumors and fakes. In the conversation, Ishaan said, "I have said this before and will repeat again that I and Rajiv are good friends, but everything about being in a relationship with him is just fake. It is wrong to take these rumors seriously.
Answer given on sexuality
Describing himself as an unfiltered person, Ishaan further says that even in the show, I used to speak and take a stand without thinking about any fear. I am what I am. I don't mind. Whatever my sexuality is, that is. I am not trying to hide anything. If I have the courage to go into a room with my girlfriend and say to a man – 'Yeh national television hai, kaho jo aapko kehna hai' then it is clear that there is no such thing.
The stand I took was to clear all the confusion
Pointing to Maesha Iyer, Ishaan says that Maesha is my love. The only stand I took was to clear up all the confusion as it was really a very short time together. If someone came in and tried to pretend that I was wrong and started to affect my image by creating doubts. All this will create confusion in my girlfriend's mind, so I will go to any extent for her as long as I know I am right."
Maisha and Ishaan had a fight because of Rajiv Adatia
Let us tell you that Rajeev Adatia entered Bigg Boss 15 as a wild card contestant. Ever since he stepped inside the house, he started suggesting Ishaan to keep his distance from Maisha. They too get into a fight after Rajiv suggests that she and Ishaan keep a 'close' relationship. Although now both Ishaan and Maisha are out of the house and Rajeev still remains in the house.