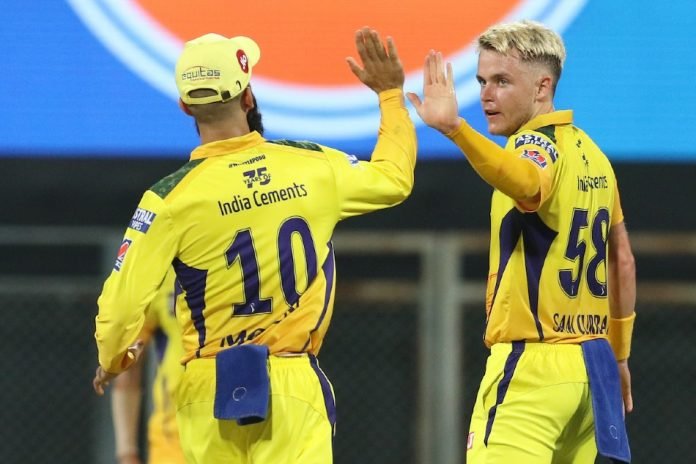 IPL 2021 Phase-2: Sam Curran associated with Chennai Super Kings- play the match against Mumbai- Chennai Super Kings (CSK) young all-rounder Sam Curran has reached the United Arab Emirates to participate in the second phase of the Indian Premier League (IPL) 2021. Sam was part of the Test series being played between India and England, he did not return to the UAE along with Moeen Ali and other English cricketers. Now the question has arisen whether Sam will be able to play in the first match of Phase-2 against Mumbai Indians? People coming to the UAE from the United Kingdom have to go through a strict six-day quarantine period, in which case Sam will be isolated for six days from today and in this situation he will not be able to play in the match against Mumbai Indians.
IPL 2021 phase is starting with the match between Mumbai Indians and Chennai Super Kings. This match is to be played on 19 September (Sunday). Sam will remain isolated till September 20 and will only connect with CSK's fellow players only after the reports of the Kovid-19 test come negative. Sam Curran not being available for the first match after Faf du Plessis' injury could add to the tension of the CSK team management.
Sam is playing IPL since 2019. So far, Sam has scored 333 runs in 30 IPL matches and has also taken 33 wickets. Sam was part of the Punjab Kings (then Kings XI Punjab) team in 2019. After this, Chennai Super Kings bought him for Rs 5.5 crore in the auction for the 2020 IPL. In 2020, Sam played 14 matches for CSK, while in the first phase of 2021, he has played seven matches. Sam has made a significant contribution to CSK with both bat and ball, so CSK may be sorely missed in the opening match of Phase 2 against Mumbai Indians.