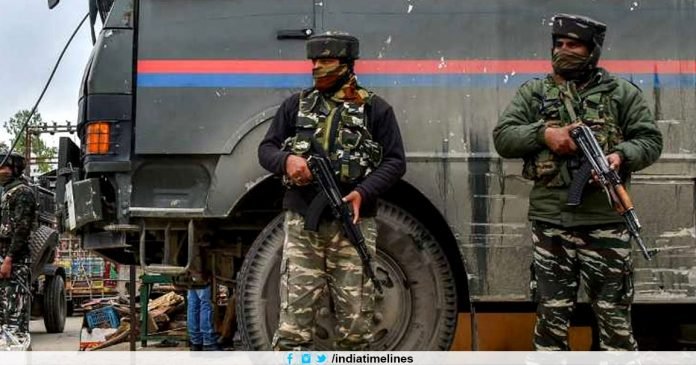 Intelligence input warns of terror attack in J&K: High Alert For Srinagar and Avantipura air bases, Terrorists can execute attacks on Srinagar and Avantipura airbases in Jammu and Kashmir. It has been warned about intelligence input. Security has been increased around Srinagar and Avatipura airbases in view of this alert. Security forces around these air bases have been placed on high alert. Not only this, security has also been tightened. Sources connected with the government have given this information. Earlier this week a suspect was caught outside the Sunjwan Army camp.
Intelligence input warns of terror attack in J&K
After the Pulwama terror attack, After the counter-response operations of the troops, the terrorists are scared. Because of this, terrorists have been active in Kashmir for the past few days. Security forces are also intensified and militants are being killed in encounters. Just yesterday, security forces in south Kashmir's Pulwama and Shopian killed six militants in the encounter.
In it, Jaish Commander and the prize-winning Khalid brother were killed in Delipora of Pulwama district. Meanwhile, two jawans of the security forces were also martyred, while another injured. At the same time, a local youth died in the cross-firing. Shaheed Jawan has been identified as Sandeep (28), Village-Behla, Tehsil-Rohtak, District-Rohtak, Haryana. In the encounter, Rohit Yadav of Darrapur town of Kanpur country was wounded, who had died during treatment. For the latest updates, you can visit www.indiatimelines.com.
More recently, official military sources had said that the security forces had destroyed the whole team of Jaish-e-Mohammad involved in it within 45 days of the Pulwama attack. Security forces had disabled the terrorists with the help of technical and human intelligence operations. These terrorists were killed or arrested in separate operations. After this, the Lt Gen KJS Dhillon, commander of the 15th Corps of Army had told that 69 people were killed in Kashmir in 2019 and the network of Jaish-e-Mohammad was almost devastated.