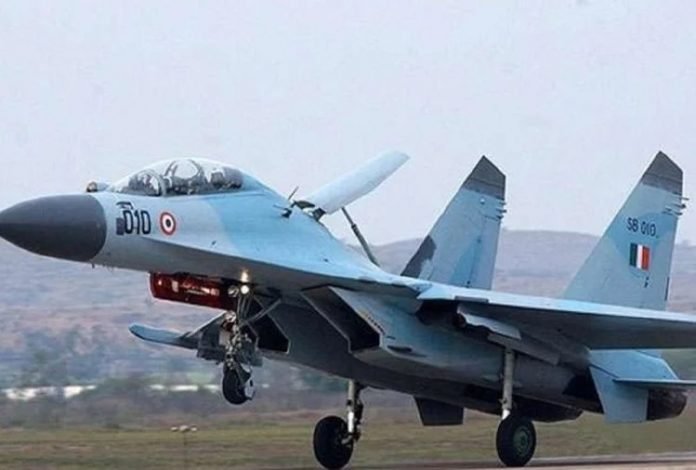 India's power show just 40KM away from Pakistan border- fighter planes landed on the highway: Union Defense Minister Rajnath Singh and Transport Minister Nitin Gadkari on Thursday inaugurated the 'Emergency Landing Field (ELF)' on National Highway-925 in the Gandhav-Bakhasar section of Barmer, Rajasthan. After this, India demonstrated its power on the border with Pakistan and landed fighter planes on the highway. Fighters like Sukhoi and Jaguar of the Indian Air Force showed their strength at a distance of just 40 km from the Pak border.
Rajnath Singh-Nitin Gadkari's plane landed on the highway itself
Union Transport Minister Nitin Gadkari and Defense Minister Rajnath Singh had arrived here by a special aircraft of the Indian Air Force, whose landing was done on this air strip. NH-925 is India's first national highway, which will be used for emergency landing of Air Force aircraft.
Construction of 3 km long airstrip in 19 months
The National Highways Authority of India (NHAI) has constructed this emergency strip on a three-kilometer stretch of the Satta-Gandhav section of NH-925A for the Indian Air Force for an emergency landing. The construction of the ELF has been completed within 19 months. Its construction work was started in July 2019 and it was ready in January 2021. It has been built by 'GHV India Private Limited' under the supervision of IAF and NHAI.
Three helipads have also been constructed
In this project three helipads (each of size 100 x 30 m) have been constructed as per the requirements of Air Force/Indian Army at Kundanpura, Singhania and Bakhasar villages besides emergency landing strip, which will serve as the Indian Army and security forces along the Western International Border. This will be the basis for the strengthening of the network.
Mock landing was done on Lucknow-Agra Expressway
In October 2017, fighter and transport aircraft of the Indian Air Force made a mock landing on the Lucknow-Agra Expressway to show that such a highway can be used by IAF aircraft for emergency landings. . The Lucknow-Agra Expressway is not a national highway and comes under the Uttar Pradesh government.