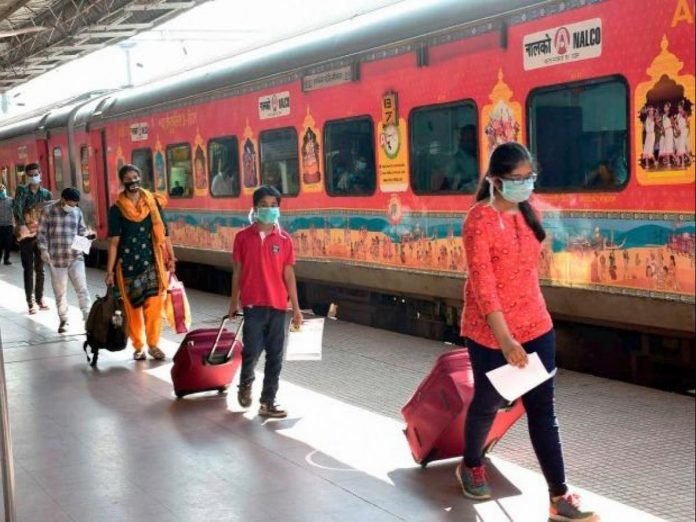 Indian Railways: Now there will be no collision of trains- Railways has prepared this new system- To prevent rail accidents, Indian Railways has now prepared to adopt indigenous technology. To prevent Rail Accidents, Indian Railways has developed an indigenous system Train Collision Avoidance System which has been named as 'Kavach'. This system will go a long way in preventing accidents. This step has been taken by the North Western Railway, giving priority to safety.
According to Captain Shashi Kiran, Chief Public Relations Officer, North Western Railway, the Indian Railways should not cross the signal in the red state (ie stop signal), do not run the train at a speed more than the permissible speed and to prevent accidents involving head-on collisions. For this rescue system TCAS has been developed. This system has been named 'Kavach' for the railways. This system establishes interconnection between locomotives and stations through radio communication by satellite.
By this, the loco pilot gets to know about the position of one and the next incoming signals. On the other hand, it also gets to know about the blockage/stop on the line. Along with this, the location of the signal and the distance of the incoming signal is also known through this system, due to which the loco pilot is able to operate the train more effectively. This system activates and alerts the loco pilot as soon as an obstacle is detected on any line, such as the arrival or standing of another train and automatically applies the brakes on the train at a specified period, so that any untoward incident can be prevented.
CPRO Shashi Kiran said that North Western Railway General Manager Vijay Sharma has given in-principle approval to install this system on 1586 km of railway lines. The total cost on this scheme from NWR will come to 436.22 crores. Preparations are being made to complete this plan at the earliest.
On North Western Railway (NWR), this 'Kavach' system has been approved on 1586 km rail section of Rewari-Palanpur via Jaipur, Jaipur-Sawai Madhopur, Udaipur-Chittaurgarh, Phulera-Jodhpur-Marwar and Luni-Bhildi. With the installation of this system, there will be an increase in the safe and secure operation of trains on one side. On the other hand, due to accurate information about the position of the signals by the loco pilot, the average speed of the train will also increase.