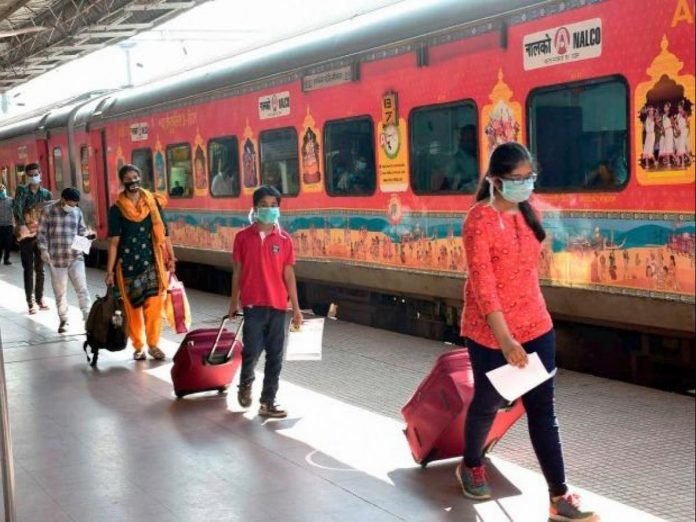 The income of IRCTC, a company of the Ministry of Railways, will not decrease. The Railway Ministry has withdrawn its yesterday's decision regarding the convenience fee of IRCTC. This has been confirmed by the Secretary DIPAM in the Union Finance Ministry by tweeting. However, due to this decision of Railways, customers will not get cheap tickets.
what was yesterday's verdict
Earlier on Thursday, the Railways has asked its online ticket booking arm IRCTC to share 50 per cent of the revenue earned from the convenience fee (convenience fee) charged at the time of booking on its website with the Railways. Before 2014, the service charge was not shared between Railways and IRCTC. But in 2014 it was decided to share it. Then 80 percent of the amount was given to IRCTC and 20 percent to the Railways. In 2015, it was increased to 50-50 per cent. But in November 2016, this charge was withdrawn for 3 years. IRCTC had reinstated the convenience fee from September 1, 2019.
Why IRCTC stock fell
In the year 2016, when the entire stake of IRCTC was with the government, then the railway ministry used to go to it half of the convenience fee. This decision was later reversed and IRCTC used to keep 100% of the convenience fee. After this came the IPO of this company, which was taken by the investors. After the Railway Board's decision yesterday, IRCTC's stock fell 20 per cent today. However, after the tweet of the DIPAM secretary, it calmed down.
What is the Convenience Fee
If you book a train ticket on IRCTC, then in addition to the fare, you pay some amount as the convenience fee. This amount goes up to Rs.50. This amount seems trivial to see, but lakhs of tickets are deducted daily on the IRCTC site. Due to this IRCTC earns crores of rupees. Even if the ticket is canceled, this amount is not refundable. According to the annual report of IRCTC, during the year 2020-21, the company had earned Rs 299.13 crore from the convenience fee. Earlier in 2019-20, the company had earned Rs 349.64 crore from this.