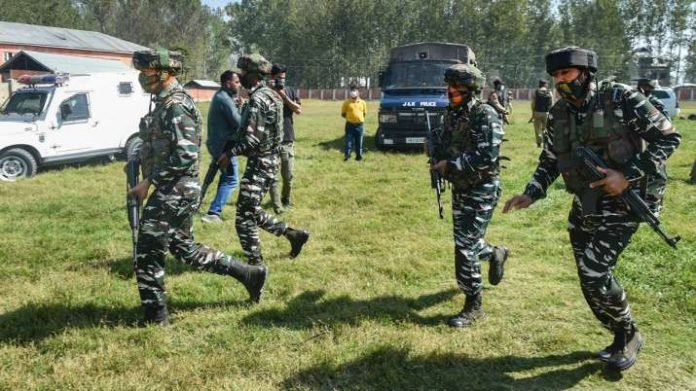 Indian Army chief in Jammu: Martyrdom of soldiers- Attacks on non-Kashmiris- There is anger and sadness over the killing of civilians in Jammu and Kashmir. The exodus of non-Kashmiris has started from the Valley. The situation is worrying. Apart from this, nine soldiers were martyred in the terrorist attack in Poonch. The Special Operations team of the Center has reached Kashmir. Now Army Chief General MM Naravane is reaching Jammu. He will stay in the Jammu area for two days and review the security arrangements.
During the visit of the Army Chief, the General Officer Commanding (GOC) of White Knight Corps will brief him about the security situation and the planning being done to deal with the terrorists.
9 jawans were martyred
The Indian Army said on Twitter on Monday, "Army Chief General MM Naravane is on a two-day visit to the Jammu region. The Army Chief will visit forward areas and interact with soldiers and commanders. This is the first visit of the Army Chief after 9 were martyred in the attack on the soldiers.
Non-Kashmiri laborers are being targeted
Let us tell you that two non-local laborers were shot dead and another injured by terrorists in the Kulgam district of Jammu and Kashmir on Sunday. This was the third attack on non-local laborers in less than 24 hours in Jammu and Kashmir.
A street vendor from Bihar and a carpenter from Uttar Pradesh were shot dead by terrorists on Saturday evening. Apart from this, 13 non-Kashmiris have been killed in the last 15 days.
The ongoing operation to neutralize terrorists
Army Chief Manoj Mukund Naravane will also review the increasing anti-terrorist operations in the Poonch-Rajouri sector. Military activities have intensified in the Poonch sector in the last fortnight as Navy personnel were martyred there. The operation is still on to neutralize the terrorists in the 16 Corps area.
ceasefire breaking in Jammu
The Army Chief will also visit forward areas and interact with the soldiers and commanders posted on the ground. The Army Chief will be briefed by senior army officers and local formation commanders about the security grid along the Line of Control and counter-insurgency operations in the hinterland. After six months of peace, terrorist activities in the hinterland have intensified and ceasefire violation attempts are on the rise in the Jammu region.