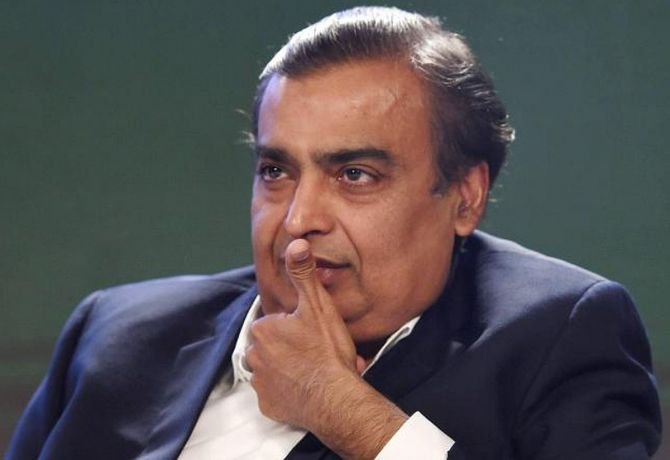 India Has World 3rd Highest Number Of Billionaires- Forbes magazine has released a list of the world's billionaires. India is third in this list, where the world's most billionaires live. In the list, America is at number one and China at number two. The great thing is that according to a report of the United Nations, 37 crore people are still living in poverty in India.
Which number
America tops 724 billionaires
China ranks second with 698 billionaires
India ranks third with 140 billionaires
It is followed by Germany and Russia.
Mukesh Ambani is not only the richest person in Asia
In the list of billionaires, Mukesh Ambani, president of Reliance Industries in India, has regained the position of Asia's richest person, beating Chinese businessman Jack Ma. Mukesh Ambani was ranked 10th in the list of global billionaires. He regained the status of Asia's richest person with assets of US $ 84.5 billion. Last year, Jack Ma of China was the wealthiest person in Asia. In this list, Ma fell from 17th place to 26th place last year.
Gautam Adani second richest person in India
Gautam Adani, president of Adani Group, the second richest person in India, is ranked 24th in the global list of billionaires with assets of US $ 50.5 billion. Cyrus Poonawala, chairman of the Poonawala Group and founder of the Serum Institute of India, is ranked 169 in the global list and seventh in the list of Indian billionaires.
Shiva Nadar is India's third richest man
Shiv Nadar, the founder of HCL Technologies, is the third richest person in India and ranks 71st globally. His total assets are US $ 23.5 billion.
Amazon CEO and founder Jeff Bezos topped Forbes' 35th annual list of the world's billionaires for the fourth consecutive year. Forbes said Bezos has net assets of US $ 177 billion, up from US $ 64 billion a year ago.
Elon Musk is the second richest man in the world
Second on the list is Elon Musk, the founder of SpaceX, whose wealth rose the most in dollar terms. Musk's total assets increased by $ 126.4 billion to $ 151 billion over the previous year. Last year, he was 31st on the list with $ 24.6 billion. Forbes said that the main reason for this is the increase of 705 percent in Tesla's shares.