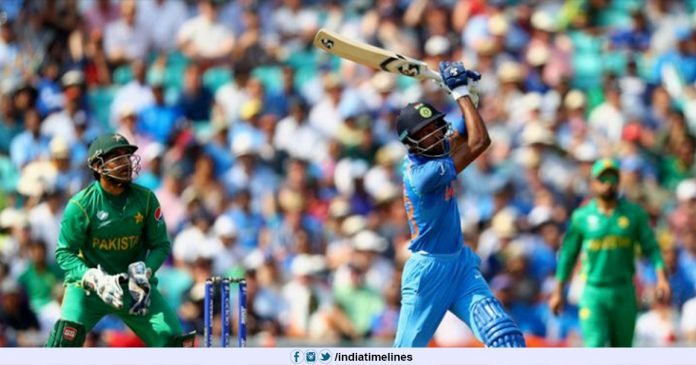 India Shouldn't play Pakistan in world cup: The countdown to the ICC World Cup has started and now 99 days left for the start of Cricket World cup. India will launch its campaign against South Africa on June 5 The match against Pakistan is on 16th June.
India Shouldn't play Pakistan in world cup | Harbhajan Singh
New Delhi: After waiting for 'Matches' in the ICC World Cup between India and Pakistan, fans from all over the world, after the attack by the Pulwama terrorists, they are now spreading trouble on it. Whether India should play against Pakistan in the World Cup or not, this is the most vivid question now. Suresh Bafna, secretary of the prestigious Cricket Club of India (CCI), deciding to cover the picture of Imran Khan has said that India should not play with Pakistan in the World Cup.
He said that Pakistani Prime Minister and former cricketer Imran Khan has not appeared in front of the attack in Kashmir, it is obvious that Pakistan is involved in somewhere. He said, "CCI is a sports body but the country comes before the game." On the other hand, spinner Harbhajan Singh, while expressing his opinion openly in a TV show, said that India should break the cricket relations with Pakistan. There is no big cricket in the country.
India Shouldn't play Pakistan in world cup: Cricket Club of India secretary to BCCI
There is a time in  'Biggest Matches'  now and the Indian Cricket Board can talk about playing in the World Cup from Pakistan in the ICC meeting on the 28th of this month. It is no longer possible to change the ICC schedule In such a situation, if India refuses to play matches against Pakistan, then it will have to lose two points and it can also be fined. For more details visit www.indiatimelines.com
India Shouldn't play Pakistan in world cup: Cricket Club of India secretary to BCCI, Bilateral series has not played between India and Pakistan since 2012. last time these two teams had clashed in the ICC Champions Trophy final Two years ago, then the bet was taken by Pakistan. However, Both of them have been bitten by the World Cup 6 times and India has been the winner every time. Many BCCI officials are currently rescued from speaking on this Ravi Shukla has said that they will not play any matches with Pakistan till the approval of the Government. They said 'our policy and position is very clear, till the Government does not approve, we will not play with Pakistan'