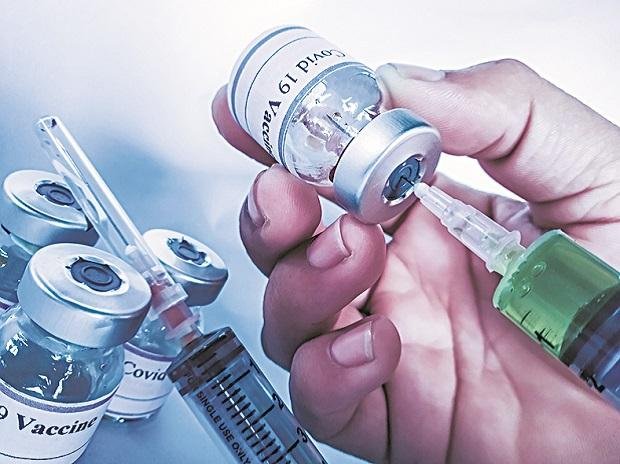 India is going to get two more new Corona vaccine soon, know how effective the new strain is- India is going to get two more new Corona vaccines soon, Know about the new strain Pfizer had earlier said in April that it has offered to make its vaccine available in India without any profit. Pfizer applied for emergency use of the vaccine last year.
Millions of people are waiting to get vaccinated in the country due to increasing cases of the corona. The demand for the vaccine is increasing and states are being told that they do not have vaccine stock. Meanwhile, the news is coming that Pfizer Pfizer may get emergency use approval in India. India will soon be able to get the Moderna vaccine as well.
Pfizer may get approval in India soon
American vaccine manufacturer Pfizer is in touch with India and is in talks to get the vaccine approved. Albert Burla, chairman and CEO of global pharmaceutical company Pfizer, said the company was in talks with the Indian government to make its Pfizer-BioAtech vaccine available in India soon so that it could get approval faster. Pfizer had earlier said in April that it had offered to provide its vaccine for a government vaccination program in India without any profit. Pfizer had applied for emergency use of the vaccine last year but was told when If he had to be tried here, he withdrew his application.
Moderna gets approval from WHO
Recently, the Drug Controller General of India DCGI, the Drug Regulator of India, accepted the recommendations of the Expert Committee on Vaccine. The National Expert Group on Vaccine Administration for Covid 19 NEGVAC suggested importing the approved vaccine from the US, Europe, UK and WHO. Moderna vaccine has been approved by WHO.
The World Health Organization (WHO) has approved the emergency use of Moderna's Covid-19 vaccine. Apart from this US vaccine manufacturer, WHO has so far allowed emergency use of AstraZeneca, Pfizer-Biontech and Johnson & Johnson vaccines. American pharmaceutical company Moderna will provide up to 500 million doses for an UN-supported program to deliver the Coronavirus vaccine to needy people in low- and middle-income countries.
Moderna CEO Stephen Bansell expressed support for the Covacs program and described it as an important step towards ensuring its vaccine access worldwide. Also said that we believe that many countries do not have enough resources to buy Covid-19 vaccines. We are committed to taking every step so that we can put a full stop on this epidemic with our vaccines.
Many experts say that the Covid-19 crisis is now formidable, especially in India where cases are increasing at an unprecedented pace. Moderna vaccine (Coronavirus) is considered to be one of the most effective vaccines to deal with the new variety, one that is spreading in India.
Order placed by the government
The Union Health Ministry stated that on April 28, 100 per cent advance amounting to Rs 1732.50 crore was released to Serum Institute of India (SII) for receiving 11 crore doses of Covishield vaccine during May, June and July.
In addition to this, the Health Ministry said that during May, June and July, 100 per cent advance amount of Rs 787.50 crore was released to Bharat Biotech India Limited for five crore doses of cocaine vaccine and it was given to the vaccine manufacturer on the same day Has been received. It said that according to the data to date, 0.8813 doses have been received as of May 3, in the order of the previous order of 20 million doses of cocaine vaccine.