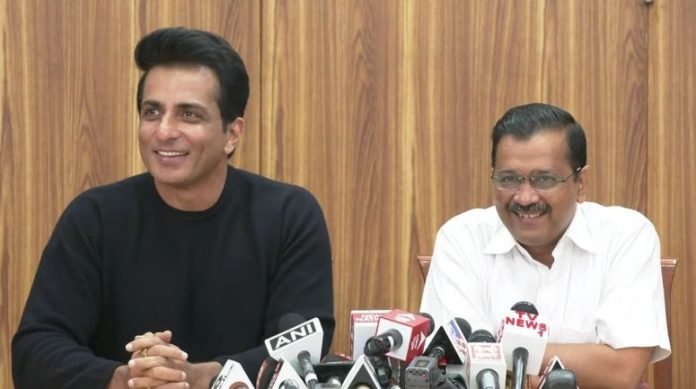 Income tax raid on the third day at Sonu Sood's house- strong evidence of tax manipulation – The Income Tax Department has conducted raids for the third consecutive day at 6 locations including Sonu Sood's house and office. Sources have claimed that the department has found strong evidence of tax evasion in this raid. This tax manipulation is related to Sonu Sood's personal finance. According to the information received from the sources, tax irregularities have been seen in the fees received from his films. After these irregularities, now the Income Tax Department will also investigate the accounts of Sonu Sood's Charity Foundation. It is reported that the Income Tax Department can hold a press conference this evening to give information about all the questions related to this matter.
Today, on the third day, the Income Tax Department has taken action on Sonu Sood's house and office. This delay has happened because his accountant was traveling. This action on Sonu has started from Wednesday and 6 properties of Mumbai and Lucknow have been investigated. Sources claim that they have found evidence of huge tax manipulation in Sonu's accounts. Let us inform that during the Corona period, Sonu Sood had helped many needy people. Due to this help, the actor has become famous as a messiah. After the Income Tax raids on the actor's Mumbai home and office, he has once again come into the limelight.
On this action taken on Sonu, Shivsena, through an editorial in the party mouthpiece 'Saamana', has described it as a matter of 'disgusting' by the central government. Apart from this, the party has also raised questions on the action of the investigating agencies against the ministers of Maharashtra under the guise of action against the actor.
Shiv Sena has alleged that this action was taken due to Sood joining the government of opposition parties. According to the editorial, "… BJP was ahead among those who shoulder Sonu Sood. Sonu Sood is his own man, this was being reminded time and again from his side. But as soon as this Sonu Mahasaya decided to do social work in the capacity of 'brand ambassador' of Kejriwal government's educational program in Delhi, he was raided by the Income Tax Department.