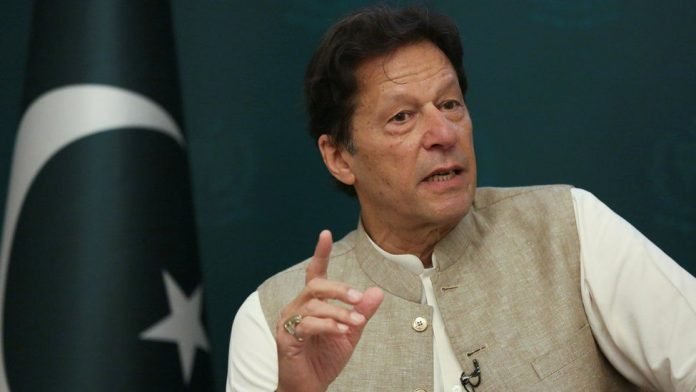 Imran Khan News: Imran Khan is asking for money from the world for Taliban, said intimidatingly- Pakistan Prime Minister Imran Khan remains the brand ambassador of Taliban these days. He has written articles in the international media demanding help to the Taliban. He said it was necessary to provide financial support to the Taliban so that the new rulers of Afghanistan could fulfill their promises. Scaring the world, he also said that if we do not help the Taliban, it will lead to anarchy and terrorism in Afghanistan.
Taliban government not yet recognized
The Taliban has not yet received international recognition. The Taliban have promised an inclusive government and liberal Islamic law this time compared to their previous regime from 1996 to 2001. However, his recent moves show that he is reverting to the old path of his approach especially towards women.
Article published in The Washington Post
According to an official statement, Khan said in an article published in the US-based Washington Post on Monday that the world aspires to have an inclusive Afghan government, a sense of respect for rights and commitments to be fulfilled. Also that the soil of Afghanistan will never be used for terrorism again.
Imran said – Taliban need help
"Taliban leaders will have more reason and ability to stick to their promises as they continue to need humanitarian and development help to run the government effectively," Imran Khan said. Providing help will have the added benefit of persuading the world to honor its commitments to the Taliban.
Showed the world the fear of terrorism and anarchy
The Prime Minister of Pakistan said that if this happens then we can achieve the goal of Doha peace process. An Afghanistan that will no longer be a threat to the world, where Afghan citizens can finally dream of peace after four decades of conflict. He also said in a threatening manner that leaving Afghanistan as it was before would lead to a recession. "There will be danger of resurgence of anarchy, mass exodus and terrorism. Avoiding this must be our global imperative."
Even after blaming Pakistan, clarification was given
Imran Khan said Pakistan should not be blamed for the outcome of the war in Afghanistan and the loss to the US and stressed on keeping an eye on the future to avoid another conflict. The prime minister said that since 2001 he had repeatedly cautioned that "the Afghan war can never be won." Given history, Afghans will never accept a long foreign military presence. Imran urged the world to engage with the new Afghan government for peace and stability.